With Volkswagen facing over 500 lawsuits in the wake of developing and fitting an emissions-cheating defeat device to millions of its diesel vehicles, the company has hired Ken Feinberg to oversee its Dieselgate woes—the attorney who oversaw the compensation program for the General Motors ignition-switch defect.
Having just released his "final report" on the GM ignition-switch claims, which saw parties involved with the 399 deaths and injuries related to a faulty ignition-switch in GM vehicles receive $594.5 million in compensation, Ken Feinberg was announced as the attorney responsible for developing a compensation program for U.S. owners of millions of 2.0 liter and 3.0 liter Volkswagen Group diesel vehicles (Audi and Porsche 3.0 liter engines seemingly included) determined not to be compliant with EPA emissions standards.
Feinberg's development and administration of a new compensation program for U.S. Volkswagen diesel owners was announced today by Michael Horn, with this statement via Automotive News:
"His extensive experience in handling such complex matters will help to guide us as we move forward to make things right with our customers."

G/O Media may get a commission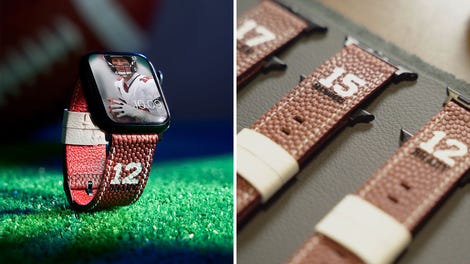 Official NFL PRODUCTS
Official NFL Apple Watch Bands
The goals of the program spearheaded by Feinberg will be the development of a "menu of remedies" for claims over non-compliant VW diesels, and will be created and operated independently from the automaker but with its input, as well as the input from diesel vehicle owners and their attorneys, and the EPA and other government regulators.
So far there are no specifics as to what form or options the remedies may take, but the Deputy Administrator to the new claims program Camille Biros confirmed that "everything is on the table. We haven't ruled anything out at the moment."
Once the remedies have been determined, a VW diesel owner who accepts any form of compensation will waive the right to enforce any current or future claim against Volkswagen over the diesel engines with illegal software. Feinberg also anticipates that the owners will still need to repair their vehicles with any future recalls related to the diesel engines.
Feinberg promised that the compensatory offers will be attractive enough for owners to voluntarily accept the solution through the program, which will legally resolve the dispute once a remedy has been accepted.
The program is independent of Volkswagen, with the company stressing that it does not want to interfere, but the automaker will ultimately have to approve the remedies made available. Previous similar programs were developed in around 60 to 90 days, but no timetable for the new program has been provided by Feinberg or VW.
Having worked on similar programs for victims of the September 11, 2001 terrorist attacks, the BP Deepwater Horizon oil spill claims case, and the GM ignition-switch case which managed compensation for the deaths of 124 people as the result of an automotive defect, Feinberg is certainly qualified to develop what is hopefully a satisfactory solution for American VW diesel owners.
PHOTO CREDIT: GETTY IMAGES
Contact the author at justin@jalopnik.com or @WestbrookTweets.