This is The Morning Shift, our one-stop daily roundup of all the auto news that's actually important — all in one place every weekday morning. Or, you could spend all day waiting for other sites to parse it out to you one story at a time. Isn't your time more important?
1st Gear: Oh brother...
General Motors is still telling dealers not to sell a few CTS models and SRX crossovers that have ignition problems, including 2014 carryover wagon and couple models (the latest generation CTS doesn't have this issue).
Why?
G/O Media may get a commission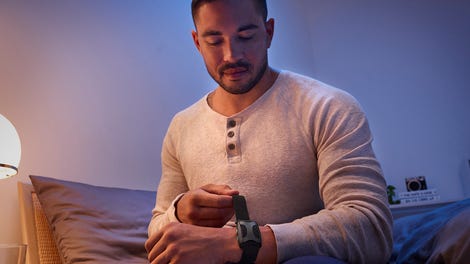 As Reuters is reporting, GM doesn't know how to fix the problem yet:
The order "is still in effect for the foreseeable future," GM spokesman Alan Adler said on Saturday. GM engineers are "looking at one common solution" for all the recalled Cadillacs, "but they don't have it yet," Adler said.
Not great timing.
2nd Gear: Takata Reaches Mistubishi
Mitsubishi, the Sugar Ray of automakers, is joining basically every other Japanese automaker in recalling some Lancer vehicles with those pesky Takata airbags.
Specifically, if you have a model 2004 or 2005 Lancer and live in Hawaii, Florida, Puerto Rico or the U.S. Virgin Islands you should look for a notice and, uh, try not to crash.
A Mitsubishi spokesman said they're still "investigating" the number of Lancers that might be involved, adding "We stopped keeping sales records in 1998 after it started getting too depressing."
3rd Gear: Feds Want Recalls To Happen Faster
Crazy to think the Feds want recalls to happen any faster given the great succes we've seen from GM and Chrysler lately...
Here's Dub Shep:
Some in Congress want to go further: They have promised big hikes in NHTSA's budget and to add dozens of investigators. A separate measure would subject auto executives to up to five years in prison for failing to disclose dangerous safety defects within 24 hours.

The nation's auto safety agency has taken a much more aggressive role in recent years. It began after criticism in 2010 that NHTSA didn't do more to prod Toyota Motor Corp. to address sudden acceleration complaints before a fatal crash near San Diego. It stepped up its role even more this year as a result of delayed General Motors Co. recalls for defective ignition switches linked to at least 13 deaths.

"The administration has clearly been taking a much more aggressive approach when it comes to holding automakers accountable," acting NHTSA administrator David Friedman said in a Detroit News interview.
Good. We've erred too far in the direction of "no oversight."
4th Gear: Viva Toyota
What's the biggest selling brand amongst hispanics? Toyota, of course, and that's market Toyota would like to keep.
"The advantage we have is we've been doing it for a while. We have some equity with that consumer," Fay said in an interview at the conference in Los Angeles. To retain its lead, Toyota's steps include expanded marketing and community outreach efforts. "We're trying to cover all our bases and reinforce the strength of the product and involvement in the different communities."
The democratizing effects of capitalism in action!
5th Gear: Remembering Virgil Exner
While he may not be as famous as Harley Earl, you've gotta hand it to Virgil Extner for his work with Studebaker and helping shake up Chrysler's stale design.
Mark Phelan has a great piece today outlining Exner's contributions:
When Studebaker picked Exner's design over Loewy's proposal for what would become America's first postwar new car, Loewy fired Exner. Studebaker hired him the next day, creating its first internal design department.

The dramatic new 1947 models gave Studebaker a jump on Detroit's Big Three, but GM and Ford responded with striking new designs for 1948. Chrysler design was near an all-time low in those years. After buyers spurned the radical Airflow designs in the 1930s, Chrysler management distrusted designers with flashy ideas. Despite that, the company hired Exner to create concept cars in 1949.

"Exner totally turned Chrysler around," historian and curator Ken Gross said. "He had a vision."
Reverse: It's Been Overturned Since
On this day in 1960, the German government passes the "Law Concerning the Transfer of the Share Rights in Volkswagenwerk Limited Liability Company into Private Hands," known informally as the "Volkswagen Law."
Neutral: How Would You Change The Recall Process?
Should execs go to jail for not recalling vehicles?
Photo Credit: AP Images