This is the Morning Shift, our one-stop daily roundup of all the auto news that's actually important — all in one place at 9:00 AM. Or, you could spend all day waiting for other sites to parcel it out to you one story at a time. Isn't your time more important?
---
1st Gear: GM's Revolving Door Spins Yet Again
While most people were settling in to watch the Olympics yesterday, GM announced that chief marketing officer Joel Ewanick, formerly with Hyundai and Nissan, had "elected to resign, effective immediately." The Wall Street Journal implied the reason was the European soccer sponsorships that Ewanick reached recently. Ewanick joined what's becoming a growing list of executives leaving GM as CEO Dan Akerson tries to keep the company on course. Late last week, Dave Lyon, who designed the interior for the Chevrolet Volt, left GM just as he was about to become chief designer for GM's European operations (he would have started tomorrow). Of course, GM demoted the head of Opel earlier this month, amid the mushrooming crisis over there.
Ewanick, whose Twitter account rhapsodized about how much he liked his new home in Detroit, is only the latest person from outside GM to spend some time there, and depart. Of course, you can't blame GM for dumping its marketing chief when its share of the U.S. market keeps dwindling (it has 18.1 percent his year, versus 19.9 percent in 2011).But as with Chris Liddell, who came from Microsoft to serve briefly as CFO, Ewanick illustrates a big problem for the company. Its ranks were thinned by buyouts and departures related to the 2009 bankruptcy. Its sodden culture demands that it has to bring in fresh blood. However, fresh blood alone is not providing all the answers to GM's problems, and the churn is just compounding them.
G/O Media may get a commission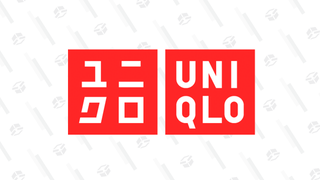 Year-round basics
Uniqlo Summer Sale
Every time a new boss comes in, the staff has to adjust, and that distracts people from their jobs. The lack of stability also reflects on Akerson, who is eager to get the Treasury Department to sell its shares and let him run the company himself. Let's not forget that Akerson is new to the auto industry, and he's learning things on the fly that other industrial CEOs have already learned. It isn't to say he can't eventually lead GM — Sergio Marchionne is a lawyer, after all — but his tenure is sure turning out to be a rocky one. Pretty soon here, the GM board is going to demand answers and so is Treasury. Just ask Rick Wagoner, Fritz Henderson and that guy from Texas what happens when you can't deliver.
---
2nd Gear: Londonites Feel Like Muscovites During 2012 Olympics
The BBC has a story that sums up Londoners' attitude about those special lanes that are zipping Olympic officials and VIPs (including some sports writers) to and from the game. They've nicknamed them "Zil Lanes." A lot of us are too young to remember the Zil (or maybe have never heard of it), but that was the limousine that chauffeured Soviet leaders around Moscow. And the special lanes used by those leaders were called "Zil lanes" by Muscovites, no doubt amused by the irony of Communist officials zipping by the proletariat. According to the BBC, one of the lanes survives the Kutuzovsky Prospekt, the grand Stalinist 12-lane highway that sweeps from the Moscow river through the grey high-rise suburbs, past the huge victory memorial and out to the wooded countryside west of the Russian capital, which has been the playground of the country's leaders for almost a century. While the Zils are gone, Muscovites can still watch Russian officials zipping past endless traffic jams every night.
---
3rd Gear: BMW's Olympics Ad Juggernaut
And while we're speaking of the Olympics, GM used this weekend's telecasts to roll out the first ads for the new Cadillac ATS. But at the games themselves, GM is overshadowed by BMW, which has a new two-year partnership with the U.S. Olympic Committee. While a car stars in GM's ads, BMW is featuring a bunch of Olympians including Ricky Berens (swimming), Natalie Coughlin (swimming), Sanya Richards-Ross (track & field), Evelyn Stevens (cycling) and Mallory Weggemann (swimming, Paralympic), as well as Olympic veterans Bryan Clay (decathlon) and Janet Evans (swimming). Not to be outdone, Enterprise Holdings has its first-ever Olympic commercial, called "Thanks to America." It's scheduled to run the next two weeks and during the closing ceremony.
---
4th Gear: Save Your Money For The 2014 Kia Forte
CarScoop says Kia is planning to bring its K3 compact sedan to the U.S. as the Forte (it will be called the Cerato in other world markets). There will be coupe and hatchbacks to follow. It isn't clear, by the way, if the sedan version will be sold in Europe. CarScoop says the K3, which Kia displayed in a shopping mall in South Korea and on their Facbeook page, is based on the Cee'd, which made its debut at the Geneva Motor Show in March. All the company is saying for now is that the car will be lower and wider than the current car and have an "all-new body shell structure." In other Kia news, the dancing hamsters are coming back for the fourth time.
---
5th Gear: Chrysler Plans 9-Speeds In Early 2013
Bloomberg says Chrysler now has a timetable for its plans to roll out the industry's first nine-speed transmissions. In an interview, Mircea Gradu, Chrysler's vice president of transmission powertrain and driveline engineering, says the nine-speeds will be introduced in early 2013. Chrysler also is planning to begin rolling out eight-speed transmissions late this year. Chrysler knows it won't take long for its rivals to come up with nine-speeds, but he says, "Hopefully, the time will be as long as possible until they catch up with the technology." Chrysler is counting on those gears to improve its vehicles' fuel economy. It had better be right, because there's no hybrid program to speak of, and just one electric car, the Fiat 500, which is being done to comply with California standards. Bloomberg says the nine-speed transmissions, which Chrysler is developing with Germany's ZF Friedrichshafen AG, could boost fuel economy of models such as Dodge Grand Caravan minivans by as much as 16 percent, according to the supplier.
---
6th Gear: NHTSA To Chuck Grassley: Oh, No, They Didn't
Automotive News says NHTSA has shot down an effort by Iowa Sen. Chuck Grassley to pin Toyota's unintended acceleration problem on "tin whiskers." The agency told Grassley that it's standing by its original finding that the sticking pedals were due to misapplied applications. Grassley had raised the issue after receiving documents from whistleblowers. He wanted NHTSA to reopen its investigation into millions of Toyota recalls, saying there might be evidence of a crystallized growth on a metal surface that's known as "tin whiskers." NHTSA responded, ""We do not believe that tin whiskers are a plausible explanation for these incidents."
---
Reverse:
The Goodyear Blimp And WWII: The Untold Story [MassLive]
India's Luxury Car Market Is Slowing [Economic Times]
Congressman Says Alabama Now Needs To Help Airbus [Press-Register]
Jeep Bursts Into Flames On Cape Cod [Cape Cod Times]
Toyota Has Now Built 200 Million Cars Worldwide [Autoblog]
Mazda Tribute Gets Recalled Along With Ford Escape [Los Angeles Times]
---
Neutral
In keeping with our new discussion system, here's a place for you to own the floor. We're asking each day what you think about an issue that comes up in TMS.
Today, let's hear what you think about the revolving door at GM. (Joel Ewanick, you are cordially welcome to weigh in.) We want to hear from people who work there and people who are watching this. What does it all mean? And, is it a distraction or just the way companies run? Remember there's no right answer or wrong answer. It's Neutral.
Show us your tips!
Got tips for our editors? Want to anonymously dish some dirt on a competitor? Know something about a secret car? Email us at tips@jalopnik.com.
Lost in our new layout?
Click here for the Opposite Lock or Tips forums. Want a more "blog-like" look? Click the button up top next to "Top Stories."
Get more Jalopnik!
Want even more Jalopnik? Want to know which of your friends read us? "Like" us on Facebook and follow us on Twitter.