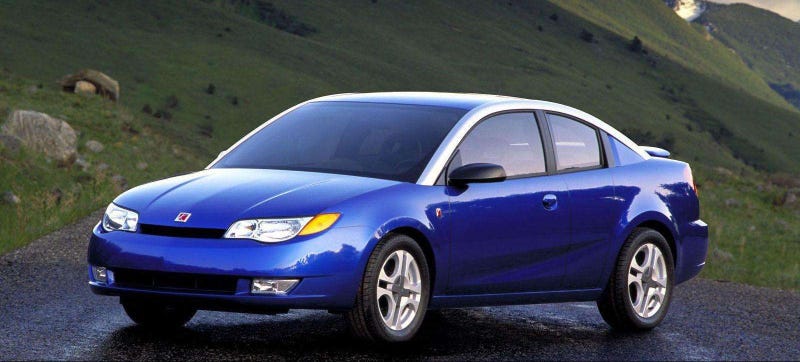 We may roll our collective eyes at the onslaught of vehicle recalls this year, but the recalls are only one part of the equation. Owners of these cars actually have to bring them to dealers to get them fixed. How will General Motors entice them to do that? Gift cards!
Automotive News reports that GM finally has the parts available to fix all the Cobalts, Ions and other cars affected by the ignition switch defect now linked to at least 30 deaths. Dealers have fixed 1.27 million of the 2.2 million U.S. cars affected, but they still have a lot to go.
So to compel drivers to get their cars fixed, GM will give drivers $25 gift cards for Bass Pro Shops, Red Robin, Amazon, Starbucks, Applebee's, AMC theaters or Wal-Mart.
I feel like not driving something that could potentially kill me is incentive enough to get my car fixed, but then again, it's been a while since I've eaten at an Applebee's.
National Highway Traffic Safety Administration officials say the average recall repair completion rate is 75 percent, but it's much lower for older vehicles like the ones affected by the ignition switch defect. Hopefully the promise of some tasty Applebee's mozzarella sticks will change all that.