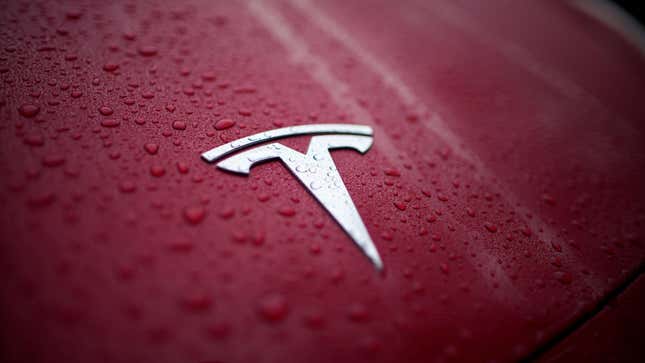 The family office of billionaire investor and philanthropist George Soros has reportedly sold off its entire stake in Tesla in the first quarter of 2023, according to Business Insider. It comes following Tesla's stock-market rebound from a major dip it had in 2022. The move has also seemingly pissed off Tesla CEO Elon Musk on Twitter, which is not exactly surprising.
Tesla's Big Discounts Worked, Sort Of
The outlet reports that Soros Fund Management had previously gradually added to its holdings of Tesla stock in the second quarter of 2022. By the end of last year, it reportedly had 132,000 shares of the company. Considering the fact that the stock jumped 68 percent in the first quarter of 2023, the fund probably made a really solid chunk of change.
The fund reportedly also divested its holding in EV truck maker Rivian. It had 3.58 million shares at the end of the first quarter of this year.
Anyway, the move to divest in Tesla seems to have really pissed off Musk. The billionaire and sire of 10 children took to Twitter to say that Soros reminds him of Magneto. On the surface it seems sort of harmless. Magneto is a villain in the X-Men universe. Sure, whatever. Here's the issue: Magneto is canonically a Holocaust survivor whose worldview is shaped by those experiences. You know who else is a Holocaust survivor? That's right, George Soros.
After this fact and the idea that Soros "gets attacked non-stop for his good intentions," was pointed out to Musk, he doubled down. The CEO then tweeted, "You assume they are good intentions. They are not. He wants to erode the very fabric of civilization. Soros hates humanity."
According to Rolling Stone, Soros's Open Society Foundation has funded a number of humanitarian causes, and Soros himself is a major Democratic donor. As you may have imagined, this has made him a bit of a villain to folks on the right.
Soros has reportedly been blamed for everything from the migrant crisis at the U.S.-Mexico border to the Covid-19 Pandemic. According to RS, Soros's Jewish and Hungarian roots have led to the 92-year-old being attacked with a number of anti-semitic conspiracy theories about a globalist new world order that seeks to destroy society. I wonder where Musk got the idea that Soros wants to "erode the very fabric of civilization"? Curious.