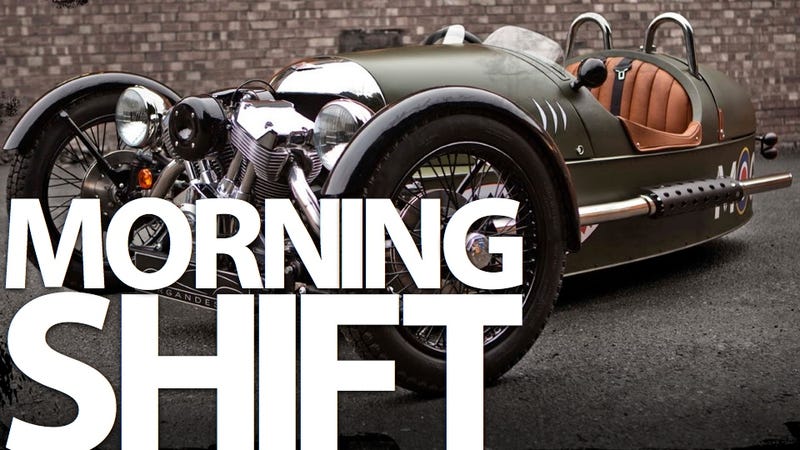 The Morning Shift
All your daily car news in one convenient place. Isn't your time more important?
This is the Morning Shift, our one-stop daily roundup of all the auto news that's actually important — all in one place at 9:00 AM. Or you could spend all day waiting for other sites to parse it out to you one story at a time. Isn't your time more important?
---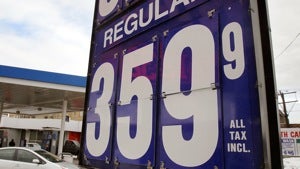 1st Gear: Despite oil prices retreated below $100/barrel thanks to the Saudi-run oil cartel coming through with an offer to pump more oil, pump prices still spiked six cents overnight. That puts the national average price for a gallon of regular unleaded at $3.287 — up $0.12 since the beginning of the week. Better news? According to AAA, expect it to jump even higher in the next few days.
---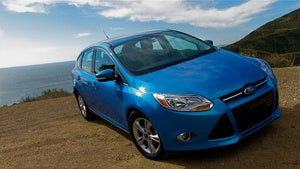 2nd Gear: The new Ford Focus (with the SFE or Super Fuel Economy package) has been officially certified by the EPA at 40 mpg highway, 29 mpg city with a dry clutch six speed automatic transmission. The only other econobox that beats it is the new Hyundai Elantra. How weird is it that there's an econobox fuel economy battle between Ford and a Korean company?
---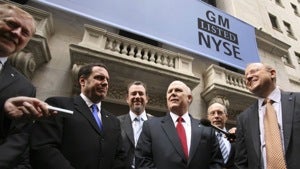 3rd Gear: Austan Goolsbee, chairman of President Obama's Council of Economic Advisers, and holder of a name that always makes us think of ghosts, wants to sell fed shares of General Motors as soon as possible — whether or not there's a profit made on them. Jeez, I really hope there's no politics involved in this. Because that'd be a shame, wouldn't it?
---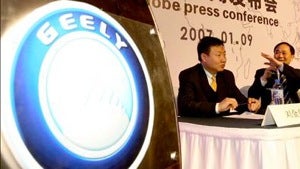 4th Gear: Land Rover is suing a Chinese trademark agency over a dispute with Chinese automaker Zhejiang Geely Holding Group Co. The British carmaker said it's used two Chinese characters "Lu Hu" in China for its "Land Rover" brand since early 1990s, but in 1999 Geely registered the "Lu Hu" trademark knowing Land Rover was using it. Hey, a Chinese company registering a trademark is at least a step in the right direction, right?
---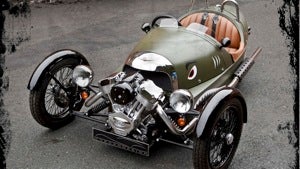 5th Gear: The Morgan Three-Wheeler is back! Next year, for the first time in 58 years, Morgan is planning to offer its classic motorbike-engined 3 Wheeler for sale again. With a classic look yet thoroughly-updated with new technology, materials and engines, the 3 Wheeler will price starting at around £30,000 ($48,000) in the U.K. (We have high-res wallpaper shots up on our Facebook page.)
---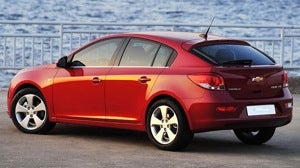 6th Gear: Chevy's unveiled the first images of the production version of the Cruze five-door hatchback set to launch at next week's Geneva Motor Show. Yay? Sure, the Cruze is a capable econobox, but considering how hot the new Ford Focus looks from behind, color us somewhat nonplussed.
---
Reverse:
⏎ How Toyota rose and fell. [Fortune]
⏎ And now, a pause in new products from GM. Just when it didn't need a pause. [Detroit News]
⏎ The new Jeep Grand Cherokee is expected to boost Chrysler sales in Japan by at least 21% in 2011. That's not so impressive considering they only sold 88 of them in 2009. [Automotive News]
⏎ Infiniti M hybrid gets a $54,575 base price. [AutoWeek]
⏎ Allison Transmission's planning a $1 billion IPO. [Automotive News]
⏎ Vauxhall's confirmed a new Astra convertible to debut in 2013 and be built in Poland. [AutoExpress]
⏎ The U.S. Treasury is giving up $14 billion in tax revenue because of a sweetheart deal it's giving GM. [CNNMoney via Edmunds InsideLine]
---
Today in Automotive History:
American drive-in movie theaters experienced their golden era during the 1950s, but some Floridians were watching movies under the stars in their cars even before then: The city of Miami gets its first drive-in on this day in 1938. [History]
---
Show us your tips!
Got tips for our editors? Want to anonymously dish some dirt on a competitor? Know something about a secret car? Email us at tips@jalopnik.com.
Lost in our new layout?
Click here for the Opposite Lock or Tips forums. Want a more "blog-like" look? Click the button up top next to "Top Stories."
Get more Jalopnik!
Want even more Jalopnik? Want to know which of your friends read us? "Like" us on Facebook and follow us on Twitter.