Welcome to 60-0, our new end-of-day roundup post you can find every weekday at 5:00 PM. It'll lasso up all the fast-moving auto stories from around the Internets and drag 'em to a screeching halt right here in one easy-to-find post. Never mind those other car sites — we've got everything you need right here.
---
60 MPH:Want to be among the first to drive one of the big-buck sports cars debuting this year? Are you literally oozing large-denomination currency from every pore and orifice? Are you willing to go to Boca Raton, Florida? Then good jackpot to you, sir.
G/O Media may get a commission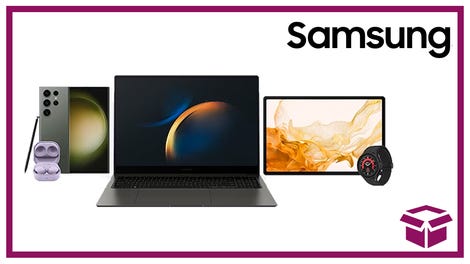 24 hour deals
Discover Samsung - Daily Deal
---
50 MPH: You've heard of art by committee? How about taxicab by focus group? Apparently 66 percent of New Yorkers who responded to a survey favored the Turkish, entirely conceptual, rear-engined Karsan V1 over proposed next-gen taxi designs from Nissan and Ford. The company seems positive it can build the car robust enough to withstand all the vomit, lost umbrellas, intercourse and left-behind trombones New Yorkers demand it does. Or else, you know, fuggadaboutit.
---
40 MPH: F1 boss Bernie Ecclestone appears in a bit of a pickle, with the Bahrain Grand Prix setting up for a collision with an expanding Shi'ite conflagration in the emirate, home to America's Fifth Fleet. Probably a good idea for him to delay a decision until next week, after all the heads get cracked in and stability is returned. Not in time to save this weekend's GP2 race, though.
---
30 MPH: Well, look who's got the best deals for the Dia de los Presidentes; can you say "President Cadillac?" It's GM and Chrysler. Cadillac's got $7,000 in dealer cash on ''11 DTS and STS sedans, Chevy has $5,000 and $4,000 on '11 Impalas and HHRs and all GM owners can get $1,000 in loyalty incentives for any new 2011 GM car. Whither, Lincoln?
---
20 MPH: We have a love/hate relationship with engine shredders. We love the power, hate the fact it's shredding an engine. The boys at Top Gear found this doozy of a video. It's multiple engine blocks. Being shredded. By a giant shredder. It's both simultaneously horrifying and awesome. No, it's not news, but it sure is awesome.
---
10 MPH: And heard the one about gas prices? They're continuing to rise as the Middle East turns into a larger, hotter, more arid version of the Donnybrook Fair. Every haymaker thrown is another cent on a gallon. Two cents if you get hit with a sack of flour.
---
0 MPH: Just 17 months after Harley killed his company, Erik Buell is back with a new road bike. The EBR 1190RS looks like an exotic Italian, but it's built by American hands in East Troy, Wisconsin. Homegrown engineering and the classic comeback story from an underdog. Is there anything more red, white and blue than that?
Bahrain Grand Prix photo by Mark Thompson/Getty Images
(We changed "20 MPH" at around 10:30 PM EST because we seemed to have forgotten we'd already covered the Honda/Godzilla lawsuit in this morning's Morning Shift. We blame Ray running out for coffee and leaving the rest of the team alone for the afternoon. —Ed.)
---
Got Tips?
Got tips for our editors? Want to anonymously dish some dirt on a competitor? Know something about a secret car? Email us at tips@jalopnik.com.
Looking for Forums?
Click here for the Opposite Lock or Tips forums.