---
1st Gear: OK, so, along with learning that a little prick of a kid will save the human race when he's older, the other thing we learned from watching Terminator 2: Judgement Day way back in 1991 was that you need very hot furnaces to melt killer robots. Thanks to the March 11th Japanese earthquake, Iwaki Diecast, a Toyota supplier, is a place I won't be going to destroy the T-1000. The supplier watched 15 of its electric furnaces shut down, turning 12 tons of aluminum bubbling at 670-degrees Celsius into solid lumps of metal. Can someone please find me pictures of this? Because that would be cool to see. No pun intended. OK, maybe a pun intended. But just a little one.
---
2nd Gear: Over 60 years after the Axis powers tried to conquer China, they're still trying. Only this time it's the Deutschland as German carmakers' first-quarter unit sales in China rose 30% to about 637,800 vehicles. This compares with an increase of 12% in total passsenger car sales for the country, the association added.
---
G/O Media may get a commission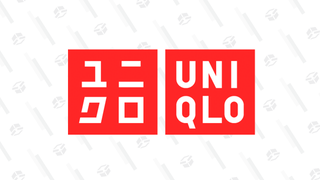 Year-round basics
Uniqlo Summer Sale
3rd Gear: Roush Performance has dropped the new 2012 Stage 3 performance 'stang. The 5.0-liter 4-valve DOHC TiVCT power-plant gets an R2300 "ROUSHcharger" force-feeding up to 12psi of inter-cooled energy into Ford's potent Coyote engine. The ROUSHcharger supercharger induction system also includes a high-flow exhaust and modified ECU to increase the base horsepower from 412HP to 540HP and 465 ft/lbs of torque. And hey, if you're scared all that added psi will blow the Coyote's lid higher than an Acme rocket, ROUSH provides a three year/36,000 mile powertrain warranty. You know, for piece of mind. Pieces of engine block, anyway.
---
4th Gear: Ford's now a bit player in China, but it's gonna try to change all that by rolling out 15 new vehicles over the next four years, starting with the all-new Focus compact, to expand its presence in the world's largest auto market. "We're going to significantly increase our resources here," Joe Hinrichs, president of Ford Asia Pacific and Africa, said Thursday in Shanghai. "We're committed to it. We have the capital, we have the products." Really? They do. Where? Are they hidden under a rug here in the U.S.? Will it be a bunch of special edition Mustangs?
---
5th Gear: Autocar reports this morning that the next generation of Škoda models will feature more emotional styling, while retaining their individual character, according to the company's chief designer. "I want more heart in our cars," said Jozef Kaban. "Today's models are very functional and appeal to the brain, but I want them to be more involved in the heart." Yes, because when I think "Škoda," I think heart. No, wait, actually, I think Soviet-era Czech cars made of iron.
---
6th Gear: Top Gear this morning is at Top Marques Monaco to record the unveiling of Gemballa's two newest limited edition tuned creations — the Cayenne-based 580 bhp "Tornado" and 610 bhp Panamera-based 'Mistrale' — which the shop de tune calls "works of automotive art." In fact, the German tuner even goes so far as to say that "if the highest levels of individuality and exclusivity are requirements for greatness, these offerings qualify." Right. Totally see a bunch of carbon fiber bits, big Brembo brakes and 22 inch wheels are the "highest levels of exclusivity." But wait, if you want more exclusivity, they offer a even higher level of tuning to 700 bhp and 737 lb-ft o' torque.
---
Reverse:
⏎ In Metro Detroit, you'll get better fuel economy with the Toyota Prius than the Chevy Volt. [Motor Trend]
⏎ Saab's future remains cloudy, as the automaker moves further up the "Börked" scale. [Detroit News]
⏎ Stanford's new "Revs" program links its engineering program with its design program. [New York Times Wheels Blog]
⏎ Students shoot for 2,500 MPG. Seriously. [Wired: Autopia]
⏎ Watch a Euro delivery of an Alpine white BMW 1M at Spa Francorchamps. [BimmerFile]
⏎ Tesla Motors opens a new store in San Jose. Because that's what Tesla needed — a new store. [GigaOM]
---
Today in Automotive History:
On this day in 1912, Washington Augustus Roebling II, a 31-year-old race car engineer and driver, dies in the sinking of the RMS Titanic in the icy waters of the North Atlantic. Roebling was named for his uncle, a civil engineer who helped build the Brooklyn Bridge. [History]
Show us your tips!
Got tips for our editors? Want to anonymously dish some dirt on a competitor? Know something about a secret car? Email us at tips@jalopnik.com.
Lost in our new layout?
Click here for the Opposite Lock or Tips forums. Want a more "blog-like" look? Click the button up top next to "Top Stories."
Get more Jalopnik!
Want even more Jalopnik? Want to know which of your friends read us? "Like" us on Facebook and follow us on Twitter.