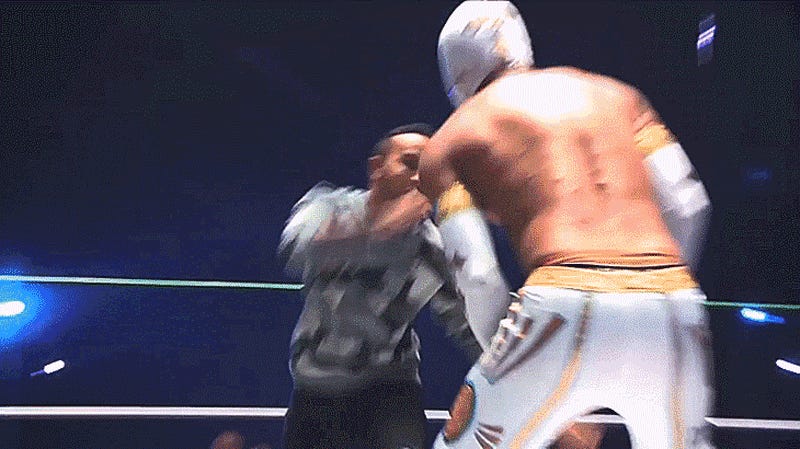 Regardless of whether you think wrestling is real or faked, let's just say that this luchador puts up about as much resistance to Lewis Hamilton as Hamilton's teammate did into turn 1 last weekend. You know what? It doesn't matter. I am extremely entertained by it, anyway. Isn't that what wrestling is all about?

Now three-time Formula One world champion Lewis Hamilton tried his hand at Mexican Lucha Libre wrestling ahead of the Mexican Grand Prix, and y'know? I think Lewis might have a future in staged fighting if the whole F1 thing doesn't work out.

Look at that graceful leap into the luchador's arms bodyslam. It's beautiful. Just beautiful.

Hamilton's opponent was famed luchador Mistico. According to NBC Sports, the two met in a special event at Arena Mexico.

Fortunately for Lewis, he seems to have some competition from a certain Williams driver in the paddock.

C'mon, Hammy. You know what to do. Two wrestling F1 drivers would make for the best rain delay entertainment yet!

[H/T Damon still exists?!]
---
Contact the author at stef.schrader@jalopnik.com.