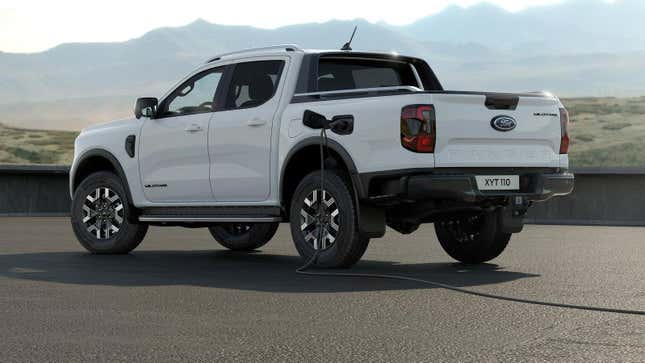 It looks as if the Ford Ranger won't be getting an electrified offering, at least not here in the U.S. Speaking to Car and Driver, Ford confirmed that it's not bringing over a plug-in hybrid version of the recently updated Ranger to buyers here in the U.S.
This NYC Garage Takes Vanlife To The Next Level | Jalopnik Visits
Ford recently updated the Ranger for 2024. With the refresh came slight updates on the Ranger's three engine choices: a 2.3-liter I4 and two turbocharged V6 engines. But there was no hybrid or plug-in hybrid option. Rumors of a Ranger PHEV coming to Australia started circulating earlier this summer. But there was no word on whether or not we would be getting it here in the U.S. Now it's official: a Ranger PHEV is coming, but it's not coming here. And for the countries it is coming to, it's going to be a bit of a wait.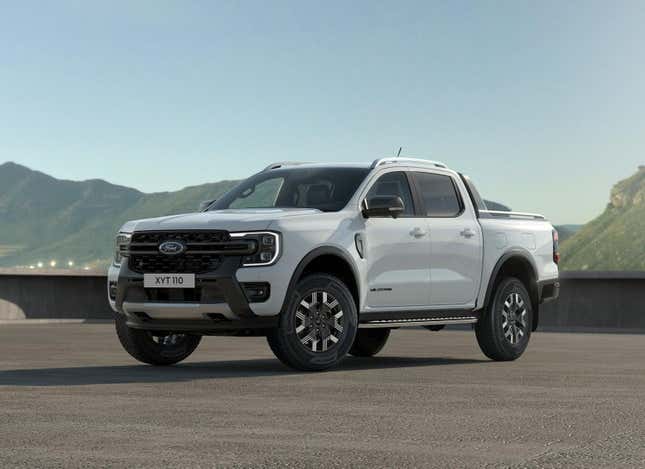 Ford released light details of the Ranger PHEV ahead of its debut. While the company didn't get into specifics, they did confirm that the 2.3-liter engine would be offered with an electric motor and battery pack. Based on the European WLTP cycle, Ford says the Ranger PHEV will go 28 miles on electricity alone. They're also claiming that this powertrain setup will have more torque than any other Ranger engine. With four wheel drive, this will allow it to tow up to 7,700 pounds. It'll also feature Ford's Pro Power onboard generator, which is currently offered in the F-Series line of trucks.

Before you get excited and want to run over to Ford's site or your local Ford dealer to put a deposit down, you might wanna relax. The Ranger PHEV is only being sold in Europe, Australia, and New Zealand. And buyers there will have to wait until 2025 to get it, as production isn't set to start until the end of 2024.
So why wouldn't Ford offer a game changing truck like this to the biggest pickup truck market on the planet? It's because they offer other models. A Ford spokesperson confirmed as much to Car and Driver, saying that the Ranger PHEV won't be sold in the U.S. because "the company believes it offers alternatives with the Maverick hybrid as well as the F-150 hybrid and F-150 Lightning EV."