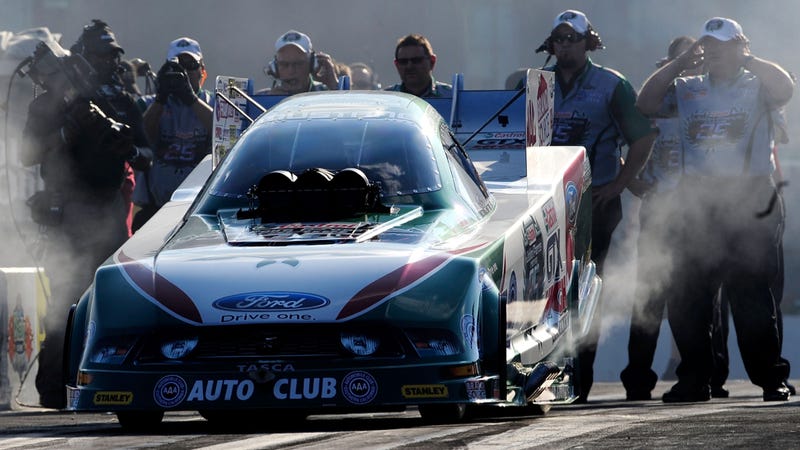 Ford has been a fixture in pro drag racing and the NHRA for what feels like forever. But that all comes to an end next year: Ford is pulling factory support from NHRA drag racing teams at the end of 2014.
The move is a bit of a surprise, as they have had a long and fruitful time in drag racing, especially with John Force Racing. Force alone has won nine championships since 1997 in Mustangs, with the team winning two additional championships with Tony Pedregon and Robert Hight.
This is also a huge opportunity for GM. Force is a marketer's dream. He's outspoken, hilarious, and does anything for his sponsors. Get Force in a Camaro and you've got a new spokesman for the car.
Ford is pulling out because it isn't making money on drag racing anymore, so you can't really blame them for ending the participation. But it also comes at a time when John Force's daughter Courtney is hitting the top ranks, and could be another marketing boon for the company.
What could have been.
UPDATE: We should note that this doesn't impact Ford's Cobra Jet Mustang, just their NHRA programs. Sorry if there was confusion.