Ford's executive chairman fawns over VW, many European cars may be about to get Brexit-ed, and two men have been charged for allegedly stealing dozens of Dieselgate VWs from an NFL stadium in Michigan. All that and more for The Morning Shift this Wednesday, March 13, 2019.
1st Gear: Ford and Volkswagen Are Clearly in Love and Just Need to Get On With It
We've been hearing about a collaboration between Ford and Volkswagen for a while now. In June of 2018, VW announced that it was exploring a "strategic alliance" with Ford, that the two companies had signed a Memorandum of Understanding, and that FoMoCo and VW were in talks on co-developing commercial vehicles.
Then in October, the Detroit News quoted Ford's Chief Financial Officer, Bob Shanks, as saying VW and Ford "match up really, really well." In November, German newspaper Handelsblatt said the two were working on a "wide-ranging partnership that stands to change the German industry," and that such a partnership could involve autonomous vehicles and electric vehicles.
Then, during the Detroit Auto Show, we learned that VW and Ford were teaming up to build a global mid-size pickup, and in February, German newspaper Tagesspiegel said that VW wants to share its MEB electric platform with other automakers throughout the industry, and that Ford may be among the ones considering licensing it.
G/O Media may get a commission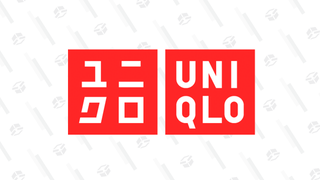 Year-round basics
Uniqlo Summer Sale
The build-up to this collaboration has clearly been intense, and today, in a new report from Bloomberg, it became even more clear that the fire between Ford and VW remains burning hot. The news site quotes executive chairman and great-grandson of founder Henry Ford, Bill Ford, as essentially fawning over VW:
"We fit together geographically really well, product line-wise, we fit together well," Bill Ford, the great-grandson of founder Henry Ford, said Tuesday at the CERAWeek energy conference in Houston. "We both came to the same realization that as big as our balance sheets are, no company can do this alone."

[....]

"We're really in the early days of exploring what the possibilities could be," Ford said. "We have some clear ideas of where we want to go with it and they do, too."
And it appears the love is mutual, as Bloomberg quotes VW CEO Herbert Diess as saying that the two companies are in "very good talks" when it comes to their commercial-vehicle collaboration, also allegedly mentioning a cooperation on autonomous cars and the fact that Ford may decide to use VW's MEB platform in Europe and China.
These two love-birds need to get on with it already. May the EV platform sharing and autonomous car co-development begin.
2nd Gear: E.U.-based Automakers Better Get Ready for a Heavy Tariff From the U.K.
The U.K's deadline for leaving the E.U. is only about two weeks away, and with parliament having rejected Prime Minister Theresa May's exit deal on Tuesday for the second time, British Members of Parliament are now in the process of choosing whether or not to go ahead with a "no-deal" Brexit, which would involve the nation leaving the E.U. without firm trade, customs, or citizenship deals in place.
Recently, the government announced temporary tariffs associated with a "no-deal" scenario, and while 87 percent of imports to the U.K. by value would be "eligible for zero-tariff access" according to the BBC, cars would not be so lucky, with the news site writing:
It would mean 82% of imports from the EU would be tariff-free, down from 100% now.

92% percent of imports from the rest of the world would pay no border duty, up from 56%.

Under the plan, the UK car industry will receive some protection, with some imported cars attracting tariffs.

But car parts from the EU would be tariff free, which will help car plants in the UK.
The news organization says the tariff would be 10 percent for cars coming from the E.U., which would "add £1,500 to a typical family car." That's about $2,000.
The BBC notes reactions from Volkswagen and Ford on the announcement; The two companies don't seem thrilled:
Volkswagen has already said the cost would be passed on to the buyer.


[...]

A spokesman for Ford UK warned that the tariffs would "deal a devastating blow to much of the complex and integrated automotive industry, and would damage the competitiveness of Ford's engine manufacturing in the UK".

The U.K. is now voting on whether to go through with a no-deal exit, so this should be interesting.
3rd Gear: Two Men Charged With Organizing Theft of Dozens of Dieselgate VWs
Back in January of 2017, Jalopnik discovered that the abandoned Pontiac Silverdome in Michigan—home of the 1982 Super Bowl XVI—was being used to store thousands of Volkswagen diesel cars that the automaker had been forced to buy back from owners as part of the Dieselgate settlement.
Eight months later, we learned from Louisville-based news site WDRB that over 60 of those cars had been stolen, and some even re-sold in Indiana.
Now two men—a 42-year-old and a 41-year-old from the Detroit suburbs of Farmington Hills and Eastpointe, respectively—have been charged, and could face up to a decade in prison if convicted of "sale or possession of stolen motor vehicles," and up to five years in the clink if they're convicted of a conspiracy charge, the Detroit News writes.
The news site describes how the operation allegedly went down:
The duo recruited others to steal the vehicles from the Silverdome parking lot, according to the indictment. The vehicles, including Volkswagen Touaregs, Audi Q7s and Volkswagen Passats made between 2011 and 2015, were loaded onto transport vehicles and hauled to other states, including Kentucky and Indiana, according to the government.


At least one vehicle was shipped out of the country.

The Detroit News quotes authorities, who had a few words to say about the situation:

"These individuals were bold in their behavior in stealing such a large volume of vehicles from a well-known location," Oakland County Sheriff Michael Bouchard said in a statement. "These criminals deserve to be punished to the fullest extent of the law."

How any thought they'd get away with nabbing over 60 cars is beyond me.
4th Gear: Nissan Is Making Some Big Changes Up Top

Nissan just announced that, starting April 1, the chairman of its North American operations will go to Paris to become a senior vice president of the Alliance Light Commercial Vehicle Business Unit, while current senior vice president and vice chairman José Luis Valls—who's been with Nissan since 2011 and acted as chairman of Nissan's Latin America region and as president of Nissan's Mexico operations—will become the new North American chairman.
Apparently the appointment is part of Nissan's push for better performance in North America, with Automotive News writing:
Nissan CEO Hiroto Saikawa said last month he is promoting Valls to spearhead a turnaround in North America, where the Japanese carmaker's profitability and sales have suffered.

"I'm counting a lot on Mr. Valls," Saikawa said at Nissan's financial earnings announcement.

"In the past, he has done a very good job of delivering results," Saikawa said. "He excels in selling based on value. That's why we appointed Mr. Valls."

No pressure, Mr. Valls.
5th Gear: Volkswagen Is Deleting Up to 7,000 Jobs to Save Cash for EVs
Investing in electric cars costs money; we just heard from Audi's CEO Bram Schot that the Audi TT may be on the chopping block in part, because, per his interview with Autocar, "electrification has to be financed."
Now it turns out that VW will slash up to 7,000 positions to "boost productivity and deliver 5.9 billion euros ($6.7 billion) of annual savings at its core VW brand by 2023," Reuters reports.
The news site describes why:
The plan, announced on Wednesday, comes a day after the German automaker warned it would cut jobs as it speeds up the rollout of electric cars, which are less complex to build and require fewer workers.
According to the story, many of the job reductions will come in the form of "early retirement of staff working in administrative positions."
Reverse: A Classic Film is Born
Neutral: In an ideal case, what would you like to see from Ford and VW?
What do you want Ford and VW to work together on?