GM's beefing with the Trump administration, Honda might move some Fit production to Japan, and Ford and Volkswagen are becoming better friends—all of this and more in The Morning Shift for Friday, Oct. 26, 2018.

1st Gear: GM Isn't Happy With the Trump Administration's Electric Car Plans 
The Trump administration said earlier this year that they will weaken Obama-era fuel emissions standards, starting a fight with California in the process. This was supposed to be a boon to automakers, since they'd have one less regulation to worry about, but instead it's turned into a mess, mostly because automakers are worried about having to build cars for two separate markets.
Whatever happens, a court fight between the federal government and California seems inevitable, since California is trying to keep its own aggressive emissions rules, while Washington wants to get rid of them. On Friday, ahead of the deadline for public comment on the Trump administration's proposals, GM sided, somewhat surprisingly, with California, arguing that the state's rules should go into effect nationwide.
From Bloomberg:
General Motors Co. plans to propose that federal regulators embrace a nationwide electric-car sales program starting in 2021, patterned on California's so-called zero emission vehicle sales mandate that requires manufacturers to sell more EVs each year.

The plan, to be proposed in formal comments to regulators, is one of the clearest signs yet of auto industry opposition to the Trump administration's proposal to cap federal fuel-economy requirements in 2020 and unwind California's power to set its own vehicle efficiency standards and its zero-emission vehicle mandate. Honda Motor Co. also took exception to aspects of the Trump proposal.
G/O Media may get a commission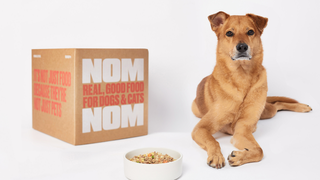 What's behind this? Making one car to fit California standards and another to fit federal standards would be expensive, but GM is also worried about competing against foreign manufacturers.
[Michelle Krebs, an Autotrader analyst] said GM is taking this step because it's concerned that the U.S. could fall behind Europe and Asia in the development of electric cars. The automaker is also hoping officials will enhance the $7,500 federal tax credit for electric-car buyers, which will soon begin to be phased out over several quarters for GM, Tesla Inc. and others, she said.

To be sure, GM stands to benefit if the proposal gains traction. It's readying a range of new electric cars and plans to begin an EV-based robotaxi business in the coming years. GM's proposal seeks "additional consideration" for electric vehicles placed into autonomous ride-hailing fleets.

[Mark Reuss, GM's executive vice president of global product development] said a national electric car program would ease some of the challenges that this type of vehicle presents to all automakers.
Oh, and there's also the environment and "climate change" and the whole bit about how we're all going to die soon. That too.
GM says a nationwide program could put 7 million long-range electric cars on the road and slash 375 million tons of carbon dioxide emissions by 2030, compared with existing zero-emission vehicle mandates.
2nd Gear: Ford and Volkswagen Are Getting Even Friendlier
Ford sells cars in South America and Europe, albeit not very well, but it's trying to change that. Ford said Thursday it was looking into deepening its relationship with VW and Mahindra in India to partner on technology, among other things.
Via Bloomberg:
Striking deals with VW and Mahindra could further improve Ford's outlook. Morgan Stanley analyst Adam Jonas predicts Ford will lose $3.6 billion in Europe from 2019 to 2021, making it the least-profitable automaker in that market.

In South America, where VW also operates, Ford has lost more than $4 billion since 2012. Sharing costs to develop cars and new technology with another automaker could help reverse those losses.

"In the world we're in, where the future is so ill-defined because it's yet to be created, companies are going to have to collaborate more together," [Bob Shanks, Ford's chief financial officer] said. "We have a history with VW. We get along with them. And if you look at the strengths and weaknesses of each of us, we match up really, really well."

The same is true with Ford's relationship with Mahindra, Shanks said.

"That's very important in these types of collaborations because getting along well is a good part of the formula for success," Shanks said. "There's lots of examples where that hasn't been the case and, ultimately, they haven't succeeded"
There's a case to be made that Ford is stealthily the most interesting automaker in the world right now, with their plans to abandon sedans and their layoff plans that are making people nervous. It's almost like in 15 years Ford will either be at the forefront of American automakers or not exist at all.
3rd Gear: Honda's Considering Making U.S.-Bound Fits in Japan Instead of Mexico
That's thanks to the rejiggered NAFTA, which requires that cars imported from Canada and Mexico must be at least 75 percent made of materials from North America to not be taxed, up from 62.5 percent in the old agreement. That math no longer works out for the Fit in Mexico, according to Reuters. Honda is now considering moving that production to Japan, while replacing production at its Celaya, Mexico, plant with more SUVs.
From Reuters:
U.S. President Donald Trump wants the deal to shrink the U.S. trade deficit by curbing imports into the United States and boosting production of foreign-branded vehicles there.

But the terms of the trade deal reduce Honda's incentive to produce the Fit in Mexico for the U.S. and European markets, said the sources, one of whom has direct knowledge of the plan and the other who was briefed on it.

[...]

One of the sources said that if Honda decides to shift production, it would come when the company launches its next Fit model in the next few years.
Long live the Honda Fit, wherever it's produced.
4th Gear: Hyundai's in a Rough Spot
The company's quarterly profits dropped by two-thirds in the most recent quarter because of $440 million in spent on engine recalls, and the worst of it may not be over yet, according to Reuters. Hyundai sells a lot of sedans, but not as many SUVs, a profit opportunity that the company has so far largely missed out on. Oh, and the stock price is way down.
From Reuters:
Quarterly net profit slid to 269 billion won ($236 million), the lowest in more than seven years and well below a SmartEstimate of 831 billion won, according to Refinitiv data. SmartEstimates give more weight to recent estimates by analysts who are more consistently accurate.

Operating profit slumped 76 percent while sales rose 1 percent to 24.4 trillion won.

Shares in the automaker finished down 6 percent, their lowest closing level since March 2010. At one point they fell as much as 12.4 percent, their lowest since January 2010. Shares of affiliate Kia Motors (000270.KS), which will report its earnings on Friday, slumped 5.9 percent.
Stocks will rise and fall, but the biggest worry for Hyundai is surely the engine recall, which could affect up to 2.9 million vehicles. The recall involves cars seemingly randomly going up in flames. It's not great!
5th Gear: Ford, Meanwhile, Has Its Own Recall Issues
From Reuters:

The second largest U.S. automaker said it is calling back 2012 through 2018 model year Ford Focus cars with 2.0-liter GDI and 2.0-liter GTDI engines for a malfunctioning valve that could result in inaccurate fuel level readings and potentially engine stalls or an inability to restart the vehicle. Ford said it is not aware of any crashes as a result of this condition but said owners should maintain at least a half tank of fuel until the recall is completed.
Ford has said that owners should keep at least a half tank of fuel in their cars until software on the car is fixed, though Bloomberg reports that the company did not give "further explanation for that instruction."
Reverse: A Star Is Born
Neutral: What Is Ford Doing?

And do you think they'll still be a hugely profitable behemoth by, say, 2030?