Today, Nice Price or Crack Pipe goes continental with a Dusseldorf-donked Rolls Royce Kombi Estate. Roller wagons are rarer than non-kinky German sex, and while this car is claimed to be a working girl, its price may just kill the mood.
Perhaps yesterday's DeTomaso Longchamp didn't have the presence of the Argentinian's mid engine Pantera and Mangusta, but its rarity and condition should have been worth the Lincoln shy of forty grand that the seller was asking? Sadly for the car and its seller, the provenance was no worth the cost - at least to 62% of you - and while exquisitely rare, it took home an all too common Crack Pipe loss.
If you're looking for a brand with undisputed history, then you can do far worse than the British builder Rolls Royce. Impeccable aesthetics, the finest in hand-constructed mechanicals, and an unmistakable air of superiority are hallmarks of the marque, even in what is considered the first of modern Rolls iterations, the Silver Shadow. In fact the only thing that could potentially make a Silver Shadow better is to take it to Germany and convert it into a massive donk wagon.
What?
G/O Media may get a commission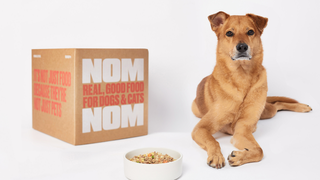 Located in Düsseldorf - which is a German city whose name is just damn fun to say - is this heavily modded Silver Shadow which gains not only the ability to transport multiple Mastiffs, but also to make them deaf with its amped up sound and video system. Back seat passengers get a huge plasma TV to cushion their faces in the event of an accident, while the folks up front have to make do with the standard burled walnut dash. There is a much smaller TV up there too, but it'd be hard to aim your head at when smacking a wall. The seats, in black Connolly leather, seem to have done time with Freddy Kruger, so crazed and creased do they appear, but the at least appear comfy. The rest of the interior seems done up to look like a hearse outfitted by Best Buy with speakers galore and a trio of batteries under the hatch in back.
And about that hatch. Yeah, that looks like it's off of an old GM A-body wagon - like a Celebrity - as does the license plate and backup light combo below, which is sort of like buying your Grey Poupon at Big Lots. That glass looks to be the only access to the back if the car, making this a Rolls Estate your back will hate.
Your eyes might not thank you very much either as the long roof conversion strangely doesn't follow the Roller's natural fenderline in back, but instead kinks up into a pair of fat fins each bookending a tail as featureless as government housing. Up front the patented Rolls grille now features side-ways strakes forcing you to look at it with your head canted like you're perusing DVDs at Blockbuster. Above that, the Flying Lady wears a sad face, and you're pretty damn sure because of that somebody's going to mention the War.
OK, I made up that last bit, but still.
Power for the Silver Shadow came — over time — from a pair of V8s; a 172-bhp 6,230-cc edition from '65 through '70, and a 185-horse, 6,750-cc pushrodder for the next decade. Sitting atop the massive eight is a pair of Skinners Union side draughts, their oil caps jutting proudly skyward like the nipples of a chilly sunbather. Most cars sported carbs with 2-inch throats, while the '77-on versions went with smaller inch and three quarters jobbers. The transmission here is likely GM's THM400, as that's how Rolls rolled back in the day.
But this car is much more about the show than the go, and in fact the seller claims that it is a Filmauto! intimating at its history on-camera. Whether that's as a central prop in a Kraftwerk video, or a set piece in a Scheiße Film, who can tell, but that may explain der bling that is the 22" chrome donkin' donuts wedged into the wheel wells tighter than Coco into a thong.
When considering NPOCP candidates, I don't often stray outside the confines of my mother's basement the United States, mostly because of issues with Interpol and extradition treaties, but this Roller was just too freaky to pass up. Plus, it's in Dusseldorf, which sounds like a fantasy city full of lederhosen-wearing Oom-papas and Oom-mamas straight out of Chitty Chitty Bang Bang. Exchange rates being what they presently are, the Euro conversion to buy this Rolls would work out to about $87,000. That's a lot of beer and schnitzel, but keep in mind that the seller lays claim to the car earning as much as 2500 Euro a day in duty as some sort of advertising opportunity or movie prop. That means you could make your money back in. . . well, the future.
So kinder, with that in mind, what's your take on this custom Rolls Royce Estate for $87,000? Does its promise of earning its own keep make that price Rollerific? Or, for that much, would you prefer to Rolls your own?
You decide!
Webauto.de or go here if the ad disappears.
H/T to Martin for the hookup!
Help me out with NPOCP. Click here to send a me a tip, and remember to include your commenter handle.