Today's Nice Price or Crack Pipe contender is rarer than an honest politician, more international than Angelina Jolie's adopted brood, and has an interior with more leather than Sturgis in August. All good things those, but is it's price also more than you can take?
Okay, so 62% of you were NASCARed by the price of yesterday's rougher than an elephant's ass 1969 Cale Yarborough edition Mercury Cyclone, while the rest couldn't get past giggling over the fact that it was a 69. That big American coupe owned the super speedways in its day, and if eight grand is too much for the work involved in bringing this Cyclone back, well so be it. Contrastingly, today's candidate also comes with a name as famous as Cale's, as well as a price tag requiring a lot more kale.
Of all of Alejandro de Tomaso's cars, the mid-engine Pantera is the best known here in the U.S., having been sold here through Lincoln Mercury dealers from '70 through '74. However, during that same era, the entrepreneurial Argentinian was also busy buying up Innocenti and Benneli, and formulating the plan that would eventually birth the Maserati Biturbo. He also commissioned a pair of luxury cars that are today among the rarest and most mythical both at home and abroad, and one of those is the Mercedes 450 SLC-inspired Longchamp.
Born into a prominent political family in Argentina, Alejandro de Tomaso split that scene in 1955 after having been implicated in an attempt to overthrow the Perón government. De Tomaso was much more interested in overthrowing the hegemony of the Italian auto industry, especially that of the makers of Ferrari, Lamboghini and lastly, Maserati - a company upon which he had most influence, purchasing it from Citroën's receivership in 1973.
G/O Media may get a commission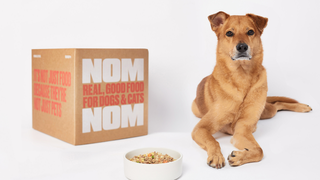 This 1975 Longchamp exhibits six degrees of Kevin Bacon from its cousin Maserati, being based on a shortened wheelbase version of de Tomaso's Jag-aping Deauville. That car, in turn shared its underpinnings with Maserati's Quattroporte III. Similarly, under de Tomaso ownership, Maserati introduced the platform-sharing and similarly styled Kyalami. However, unlike those pure-bred trident-carrying Italians with their all alloy four-cam V8s, the Longchamp looked to America for its power. Motivated by the same basic Ford 351 Cleveland as the Pantera, the Longchamp was good from the factory for 320-bhp. This one appears to have a later truck 5.8, possibly explained by its claim of meeting US smog standards, so power is questionable. Whatever it has, at least you can use it. Also, the fact that it comes with papers has allowed for it to have a vanity plate perfect for the car, and potentially a buyer named Lon Cham.
Backing up the fed-approved 351 is Ford's ubiquitous and robust C6 Cruise-o-Matic three-speed, and its familiar T-handle shifter sprouting from the center console. That was pretty standard fittiment in these Gran Turismos, what with only 17 out of the total production run of 409 rocking a ZF five-speed. Surprisingly, the mundane shifter doesn't stick out like a turd in a punchbowl here, but that's not to say the interior isn't clothed to look like an elegant Italian drawing room. Leather covers everything, and it all still looks almost like new, evidencing that this car may have seen some renovation in its day. The Nardi wheel is as lovely to look at as it likely is to grip, and the green on black instruments will evoke images of the Pantera, with which they are shared. Ventilation is handled by some narrow dash vents, or, preferably, by rolling down the side glass.
Those door windows reside in an airy greenhouse which tops and angular and purposeful body. Again, like the Pantera, Tom Tjaarda did the design work, likely with de Tomaso leaning heavily on his shoulder. The result is a car that is immediately identifiable as an early '70s Italian tourer, but with simplicity and purity of design that has allowed it to age with grace and dignity. Helping that are the delicate spaghetti bumpers and glass brick headlamps (sourced from a Ford Consul), while the over-sized de Tomaso badge centered in the rectangular grille and chrome script between the tail lamps provide immediate model ID.
The Campagnolo wheels are shared with the Deauville, and while simple, they match the car's subtle lines and anthracite color well. Behind them are massive disc brakes on all four wheels. Suspension duties are handled by double A-arms up front and a four-shock IRS set up in back, again shared with the Quattroporte. All of that has only been exercised to the tune of 17,582 miles, a mere pittance considering the reputation for longevity the motor and gearbox afford.
This car is claimed to be one of only 12 Longchamps living in the States today. That means that you won't see another one on your block, no matter whether you live in the 90210 or at 90210 Pudwacker Road. Rarity does not necessarily engender either desirability or value however, just ask the owner of a Microsoft Kin. In the case of the Longchamp, its provenance and cool-factor add gravitas to its conjuration, making it both desirable and historically significant. Plus you can get drivetrain parts from the Pep Boys!
Obviously understanding all that, the OC dealer offering it up is asking a fin shy of forty grand to shift ownership of this de Tomaso. The market for other models of the Italio-American marque are presently all over the place, with Mangustas going fro six figures and Pantera's seemingly stalled out in the forty to fifty grand range. Deauvilles, if you can find one, run about three times what a like-year Quattroporte might bring, while the achingly beautiful Vallelunga - all 53 of them - run in the if you have to ask. . . range.
So, rarer than a chicken's used dental floss, cleaner than a post colonic hypochondriac, and, with a factory-claimed 150-mph top speed, faster than a scalded-ass cat, this Longchamp is undeniably want-worthy. The question for you is whether it's forty grand worthy? What do you think, is $39,995 for this Longchamp nothing short of amazing? Or, is that price for this de Tomaso a long shot?
You decide!
PIM.net or go here if the ad disappears.
Help me out with NPOCP. Click here to send a me a tip, and remember to include your commenter handle.