In the 1935 film The Bride of Frankenstein, the monster laments that alone is bad, and friend is good. Today's Nice Price or Crack Pipe Isuzu might be considered Frankensteinian owing to its adopted Corvette motor, but will its price make it a "friend" in deed?
While Frank's creation got a new head bolted to his shoulders, yesterday's '93 RX-7 totally lost its dome. It was pretty good looking but too many questions surrounded its post-decapitation rigidity for its price, and it fell in a 64% Crack Pipe loss.
Today's 1994 Amigo is only half a convertible, but like the good doctor Frankenstein it's all tap dancing crazy. You might remember the Amigo as the more two-door, less-rebadged-and-sold-as-a-Honda edition of the Rodeo. Demonstrating Isuzu's day-late, dollar-short lot in life, that four-door wagon was also called the Wizard in Japan, seven years before Harry Potter debuted making that name socially relevant.
Over in sushi land the two door edition with the vinyl back cap went by the name MU - again fully decades before Monsters University tore through the summer box office. So damn close! Back then the luck starved two-wheel drive Amigo came with a 102-bhp 4ZD1 four cylinder, while later models got the party started with a 3.1-litre V6 from adopted papa General Motors.
G/O Media may get a commission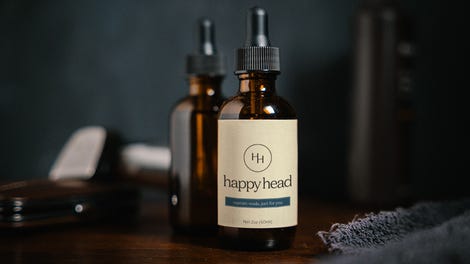 This one happened to go back to the General, and in Oliver-like fashion asked for "more." And by more I mean an LT1 V8 late of what is said to have been a '95 Corvette. Now, if you're going mid-nineties 'Vette mill you might want to go whole hog and avail yourself of that engine's capable electronic port fuel injection and factory intake.
Not this Amigo however, as it sports a topper made by Edelbrock, and a Holley 850 which is so much carb it's officially banned by the Atkins Diet. Tubular headers and what look to be glass pack side exhausts complete the emissions control absentia. The engine is said to have been refreshed since Corvette duty, and to come with a lumpy cam.
Playing a supporting role to that hairy V8 is a Turbo350 topped by a B&M "trick" shifter. Yeah, with two wheel drive keeping this Amigo from the really sticky stuff a manual might have actually been more trick.
Should you still get in over your head, this Amigo is also fitted with what looks to be a stout six-point roll-over bar. That makes getting in and out a bit of a challenge but then again with its gnarly ride height, leg-brander exhaust, and narrow doors, this doesn't appear to be a truck interested in ADA compliance. Whatever its interest it's totaled up to a little over 46K to date doing it.
The ad notes that the truck is being sold "for a friend" in the same wink and a nod manner that some individuals inquire at the free clinic about treatment for the clap. It's also being offered AS-IS and WHERE IS, meaning that its buyer will need to take the good with the bad, and that this Amigo is not delivery, its Digiorno.
Should anyone happen to want to make this Amigo their friend, the asking price is $8,000. Considering the other V8-engined soft cap options out there - and there aren't all that many - what do you think about that price for this friend's Amigo? Is that a price that would make someone want to get to be even more than friends? Or, does that price move this Amigo out of the Friend Zone?
You decide!
eBay out of Oklahoma, where the wind comes sweeping down the plains, or go here if the ad un-friends you.
H/T to Sean Lamphere and KSUENGINEERING for the hookup.
Help me out with NPOCP. Click here to send a me a fixed-price tip, and remember to include your commenter handle.