Today's Nice Price or Crack Pipe IH is armor plated and once ran cash for the Federal Reserve Bank of St Louis. You'll need to decide if the price for this cool old armored car is at all worth the trip to the bank.
Yesterday's 1986 Pontiac Fiero carried both a convertible top, and the unholy stench of death as a rodent had met its untimely demise behind the dash. Both of those mods, as well as the lack of functioning brakes which could mean you might meet your demise if attempting to drive it, conspired to give the car's price a 72% Crack Pipe loss.
Has anyone ever attempted to reinforce the validity of their opinion by telling you that you could bank on it? Well, if you actually did do so, then you may want a proper vehicle for going to said bank, and what better choice than this jaunty 1935 International Harvester C-35 Armored Car? Yep, you might not have a single solitary possession worth protecting, but you can sure roll like you do, playah.
G/O Media may get a commission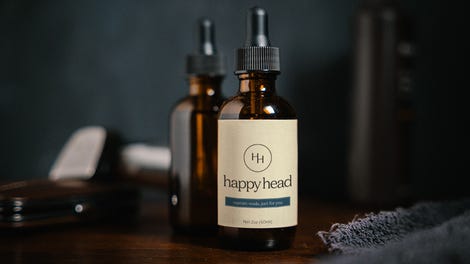 This former Federal Reserve transport is claimed to have been in service for eleven years starting in 1936, and to be one of one ever built. The 3/16-inch steel over solid oak armored box was fashioned by the John C. Dix Company of Memphis Tennessee, which it seems went out of business just 4 years later.
The base is the I-H C-35 chassis, and motivation comes from a 27-horsepower FAB-3 inline 6. That 241-cid, OHV engine is backed up by a 4-speed (stump-puller) gearbox, while for stopping accommodation there are hydraulic brakes. The whole thing is said to weigh in at a stout 9,200-lbs.
The listing has a thorough history of the truck and its owners, but it's more likely that you'll take an interest in the pictures presented in the ad. This isn't the first time we've featured a vehicle offered by MotoExotica of St Louis, Missouri, and as its home is the Show-Me State, the dealership goes to great lengths in their ads to show you some cheesecake along with the cars. Here that's embodied in a sexy cop arresting some beardo in striped pajamas.
Now, I for one think that we need more sexy cops. I think it would go a long way towards easing the tension between the police and the public, and after all, wouldn't Bill de Blasio approve if this cop turned her back on him, and maybe bent over at the waist?
Regardless, that's how MotoExotica rolls, and they do a good job of visually documenting the inventory in their ads along with the ladies. This one thankfully has plenty of pics not including the cops and robbers schtick. In those you can see the current level of restoration which the ad claims was last done in 2005. There's some evidence of wear and tear, and some elements, like the instruments, show a healthy patina of age. Also, underneath, the truck looks used and not car show quality.
It's still an amazing bit of kit, and not something that you are going to see/experience every day. That exclusivity as well as the truck's unique history does result in a price that, if handled in cash, might require just such a truck for transport, hence creating quite the paradox.
We're not here to figure out how one might safely transport the money to buy that money's transport, but we are here to vote on this classic armored car's price, which is $59,900. What do you think about that amount of cash for this old cash hauler? Is that a price that you could take to the bank? Or, is that too much for this bank roller?
You decide!
MotoExotica out of St Louis, or go here in case the ad disappears.
Help me out with NPOCP. Click here to send a me a fixed-price tip, and remember to include your Kinja handle.