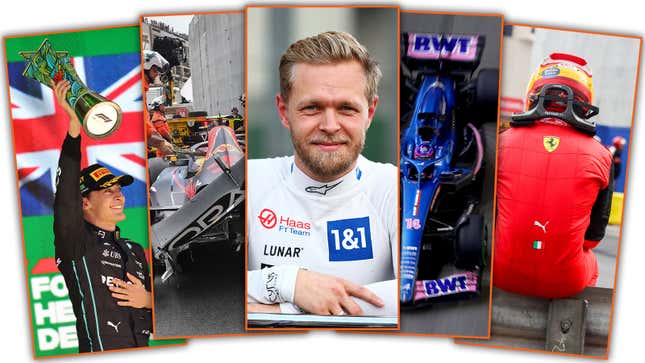 It's a big day, the trailer for the new series of Drive to Survive is here, along with the news that we'll get to enjoy every new episode on February 24. How exciting.
Broadway Star Wendell Pierce Is a True Formula 1 Fan
When it airs on Netflix next month, the new series promises the same high-octane action, behind the scenes drama and lovable characters that each season of the fly-on-the-wall documentary has brought race fans since it first aired in 2019.

But, since the show began airing F1s dirty laundry, it's garnered a reputation for, let's say, mild exaggerations of the truth. The way it's told the story of F1 through the years even outraged double world champion Max Verstappen enough for him to sit out a season so they couldn't paint him in a bad light. Thankfully, the Red Bull ace will make a valiant return in series five. Yay.
The show's reputation for exaggeration has gotten so bad that this time last year, we came up with three made up storylines that might make it into the show. And, we weren't a million miles from the truth. So, we're back to do the same again. Because a good joke only gets better each time you tell it.
As well as the guaranteed programs dedicated to Daniel Ricciardo's team dilemmas and the struggles faced at Williams, here are five made up storylines that might crop up in "Drive to Survive" season five. We'll just have to wait 'till February 24 to find out which made the cut.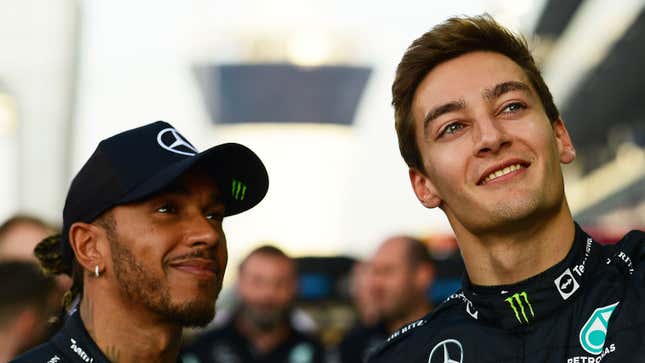 George Russell Is Mercedes' New Number One
It's all change as eight-time world champions Mercedes in 2022. After a dominant few years, the squad bungled the new regulations and struggled from the off. But, one shining star proved themself through the 2022 season: George Russell.
Faced with comparisons between himself and team leader Lewis Hamilton, George didn't crumble under the pressure and instead began to shine. He consistently outperformed his team mate and soon began winning favor of the bosses at Mercedes.
Then, after the summer break, allegiances changed and everyone at Mercedes got behind the young Brit. As such, Lewis was ordered not to fight the 24-year-old as he chased his first win in Brazil. After he claimed the top step of the podium, Lewis conducted the ceremonial changing of the guard, and handed George the keys to the Brackley factory. He is the new leader now.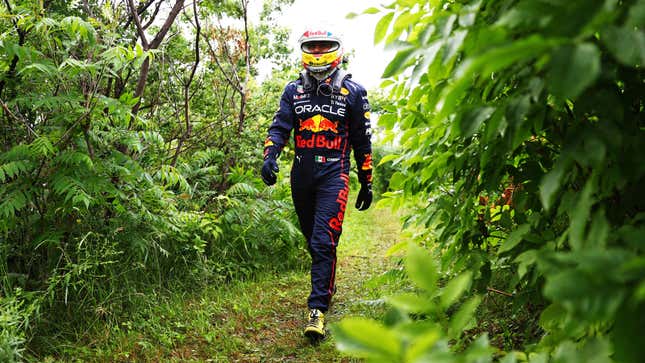 Checo Crashed in Monaco on Purpose
Team boss Christian Horner begins this episode by spouting his usual line that his team is nothing more than a "plucky energy drink maker" that just so happens to be worth more than Williams, Aston Martin, Haas and Renault combined. But then, we get into all the juicy drama that's gone on between Sergio Perez and Max Verstappen this year.

It's early in the season, so we see Perez make way for Verstappen at races such as the Spanish Grand Prix. Interviews with the Mexican driver after each race include claims that soon it'll be his time. Then, there's a dramatic cut forward to Brazil, where Verstappen refuses to let his team mate past. It's all very intense.
There's a fade to black before the cameras come back up with Perez surrounded by his friends and family. He says it's time to come clean. In this safe space, he tells all about how he felt threatened by the Dutchman. He began to doubt his abilities and knew that the only way he could prove his worth at the team was to crash his multi-million dollar car to hold onto third place in Monaco.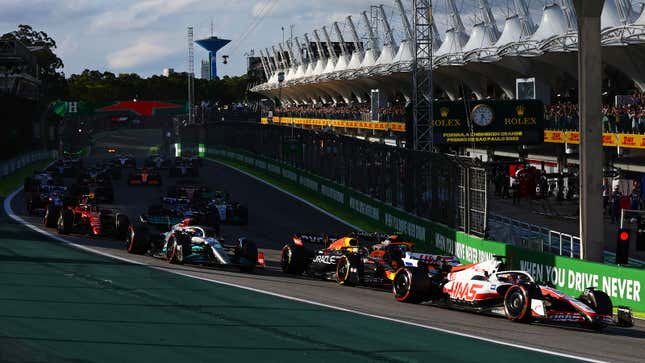 Nikita Mazepin Was a Pawn in Kevin Magnussen's Plan
The episode starts with a replay of Kevin Magnussen's stellar pole lap in Brazil. It's, once again, a majesty to behold as he wows the crowds in the wet. But, as he steams across the line, the screen freezes and we hear the Dane say "Yep, that's me. You're probably wondering how I got into this situation."

We're then taken on a journey back to 2020 when discussions about delaying F1's rules shakeup are under way. K Mag, surrounded by his team, secretly knows the opportunity this shakeup could mean for Haas, if only it had the budget to make the most of them. Then, he spots a cocky young racer in F2 that looks like he's practically made of money.
Magnussen convinces the young racer, called Nikita Mazepin, to sign for Haas so that his father will shell out all the cash needed to develop a speedy, speedy race car. Knowing that this puts the Dane out of a job, the screen goes dark as we hear him plotting his eventual return to the grid. Then, we're treated to a montage of Mazepin's spins and crashes, before euphoric music comes in as Haas welcomes Magnussen back to the squad for 2022. Team boss Guenther Steiner quips: "We look like a bunch of fucking legends."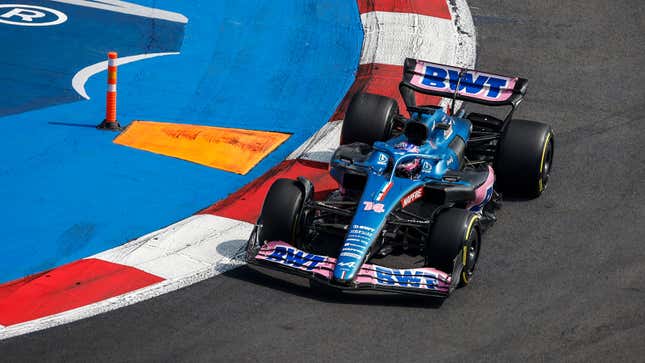 Alpine Hampered Alonso so it Didn't Have to Pay Out
This episode takes a deep dive into the shady world of Formula 1 driver contracts. After Will Buxton eloquently explains the finer points of what a contract is, we find out that Fernando Alonso was coaxed back to the grid with a series of hefty bonuses for each win he claims for the Alpine team.
Then, suddenly, we're at winter testing and see an excited Alonso talking about his optimism for the year ahead. But then, as we follow his rise through the ranks at various races, we hear that the team is getting increasingly worried.
As Renault looks to cut its spending in F1, the bosses in Paris are concerned that paying out for an Alonso win could bankrupt the firm, and take half of France's auto industry with it. So, the order is given that he should be told to retire every time he gets within touching distance of the podium.
The team refuses to let the Spaniard win a race. It drives him insane and leads him to switch to Aston Martin once he finds out that Lawrence Stroll actually has more money than France.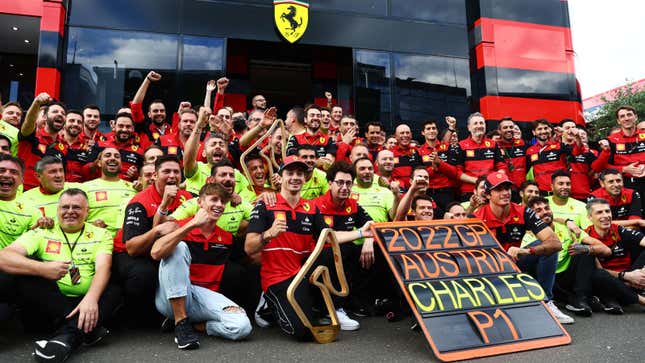 Ferrari Was Perfectly Fine, Actually
I'm not sure how it's going to happen, but I'm sure the Drive to Survive producers will find a way to paper over Ferrari's shambolic season. They'll convince us all that everything is actually fine and that all those poor strategy calls and reliability issues were part of a grand plan to come back stronger.