Professional racing is almost done for the year, so now is the perfect opportunity to think about getting on a racetrack yourself. Fun cars often go from being bundles of joy to nuisances to store in the dark depths of winter, so now's your chance to pick up a worthy track beast on the cheap.
Besides, after this weekend, it's not like there's much on TV to distract you.
Track days (also often called high performance driver's education, or HPDE) are the most easily accessible way to get you in a car on a racetrack. All you need is a worthy steed. Most track days allow any car as long as it's safe, which means that people show up in everything from a rental-spec Yaris to a 911 GT3 Cup.
The folks over at Winding Road have a fairly comprehensive primer if you're completely in the dark as to how track days typically work, but the gist is this: you show up in a car, you're assigned a run group (and an instructor, if you're in one of the beginner groups), and you get to drive on a race track.
The emphasis is on instruction, so you actually end up becoming a better driver by doing a lot of track days. Everything from taking a smooth, fast line around the track to managing passes safely gets taught at a track day. It's an environment where you're encouraged to test the limits of a car and learn how to deal with that. (Bonus: yeah, you get to hoon around a racetrack legally, at high speeds, without fear of police retribution.) If you're looking for a good reason for your parents/significant other/etc. to let you out on a racetrack, tell them that you're there to learn how to not suck at driving.
G/O Media may get a commission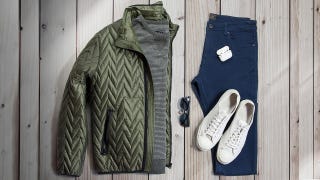 60% off
Jachs NY Fall Sale 60% Off
Most cars on the market are A-OK to take to a racetrack, but say you daily-drive a truck, or you'd rather have at least one working car to come home to when you're done just to be on the safe side. Well, then, it's time for a track beast. They're not hard to find, and you don't have to go straight into the deep end of buying a fully-prepared race car to get something safe and fun for track days (...........bro).
Here are five excellent track beasts I found for sale right now on the cheap that you could bring into the warm cocoon of your home garage and refresh over the winter until track days pop up on the schedule again*.
$6,900 - 2001 Porsche Boxster
Has anyone noticed that Boxsters are getting really, really cheap? Here's a great example. It's a manual, with a roll bar (roll protection for convertible is usually mandated by most HPDE groups' insurance) and in a fantastic shade of red. Best of all, those California plates mean there should be less pesky rust if you're looking to swap on go-fast suspension parts.
If you're looking to buy an HPDE car that you can slowly build into an awesome spec racer, a Boxster is a great choice. Spec Boxster is one of the more affordable Porsche Club of America classes, and there's so much technical support online for putting a Porsche on a race track that it's unreal.
The only major mod I'd budget for (if it's not already done) is the intermediate shaft bearing "fix." The M96 engine on these can be a little fragile, but it's significantly less so after you throw on the IMS bearing retrofit kit. The LN Engineering/Flat 6 Innovations IMS bearing retrofit kit is the most commonly recommended one, and parts plus installation tend to be around $3,000. (Parts themselves are about $800 if you're up to trying the installation yourself.)
Even if it hasn't had this done and you take it to an installer to retrofit the IMS bearing, you'd still have a stupid fun track car for under $10K.
There's also those love-'em-or-hate-'em headlamp covers, but whatever. It's a track car. Save the cash for a hardtop in case your fun car gets banished to outdoor parking. Unlike most convertibles, Boxsters' hardtops attach on the inside, making this a car even I wouldn't mind urban-parking if anything ever happened to my trusty Lancer of Doom.
Given that it's made it to 123,000 miles and has a full Porsche mechanic service history, this pampered Boxster could even be one of the lucky ones that escapes IMS issues all together. The buy-it-now looks like such a nice price that I'm annoyed that I don't have $6,900 lying around right now.
$15,000 - 2002 Audi S6 Avant (With Manual Transmission Swap)
Need a bit more room for tools, chairs, wheels and/or four additional people to scare the living daylights out of? Or are you in a frozen climate where AWD is a must? Behold: some dear saint has swapped the manual transmission America so desperately needed but didn't get into an S6 Avant.
Wagons are great track day vehicles because you can haul so much stuff in them. All the spare parts that would be left at home or banished to a trailer in a Miata easilyfit into the back of this mid-size Avant.
This is an exceedingly practical car if you're looking to get something fun for the track that you have to have as your only car.
Track it. Autocross it. Rallycross it. Get groceries in it. Quattro for the win.
Like the Porsche, this ad claims to have been serviced by an Audi specialist, and appears to be said specialist's personal pride and joy.
Shut up and take all of our money, good sir.
$9,250 - 2008 Mazda Mazdaspeed3
I love the first-gen Mazdaspeed3. They look so similar to the everyday Mazda3 that no one would ever expect that there's a bonkers turbo drivetrain lying underneath.
If you're one of those crazy folk who love the driving dynamics of a front-wheel-drive car, this is one of the best, torque steer and all. Best of all, no one sees the Gen1 MS3 coming. Leave it looking fairly close to stock, and it's the ultimate factory sleeper.
Like the S6 Avant, this is a practical five-door hatchback that can haul all the front tires you could chew through in a weekend plus the tools to swap 'em. However, the Mazdaspeed3 comes with a more compact size and an exceedingly economical drivetrain.
Mazda's support for their own racers through their in-house Mazdaspeed program is unparalleled. It's worth taking this one to a few competitions (autocross counts, and these are fantastic for that, too), sending in proof that you're racing to Mazda, and signing up for the Mazdaspeed program. Cheap parts, ahoy!
Speaking of parts, there is a ton of forum and aftermarket support for the MS3. Something as simple as tossing on a Cobb Accessport to manage the engine can help control the torque steer a bit, and all manner of suspension upgrades and engine go-fast bits are available for this car. If it's upgradable, someone's likely done it and made it available for sale.
The fact that this is a fairly stock looking example of a Mazdaspeed3 makes it even better. These cars have been cheap for a while, so you can find them all day long with improperly installed and/or totally inappropriate ricer boi mods just like the older Evos and STis. If you're looking around for an MS3, finding a car with an impeccable ownership history (owned by Mazda techs, local track geeks' cars with select usable mods, etc.) or a fairly stock example can save you a world of headaches later.
Cold weather is boost weather, and front-wheel-drive isn't a bad choice for the really inclement stuff, either.
Listed on eBay here; auction with no reserve.
$3,000 - 1976 Triumph Spitfire
If you're asking, "What's with all these newfangled contraptions?" - I have the car for you. A Triumph Spitfire is the ultimate analog driving experience. Rear-wheel-drive, manual, mechanical everything.
If you want handling that can embarrass many Miatas, look no further. It's an easy car to wrench on because of its tractor-like drivetrain save for its infamous electrics, but even those aren't too bad to deal with considering the lack of complexity compared to anything newer.
This is an exceptionally clean and un-rusty example listed with a buy-it-now price of only $3,000, and you can easily pick up ugly-but-running ones for less than that. Spits make excellent autocrossers, crapcan and vintage racers, and a nice one like this would make the ultimate trackday toy.
People have been racing these cars for so long that the wealth of knowledge and support for them is enormous. Information on everything from suspension and engine upgrades to shady vendors to avoid is out there.
Here's your chance; just add rollbar. Rollbars for Spits range anywhere from $200ish used all the way up to $600ish for a new Autopower four-pointer.
$4,650 - 2006 Mazda MX-5

Yeah, yeah. If I didn't include some version of a Miata on this list, THAT GUY would hop into the comments, frothing from the mouth with rage, yelling "Y U NO MIATA BRO? TRACKDAY BRO MIATA! MIATA MIATA! FJDSAGJFKLAGJFALKDSGJDSL:FDAJS!!!1!!"
The truth is that there is such a wide variety of trackable cars that coming up with a list of five Miatas for sale right now would be silly. You already know the Miata is a decent track car. It's cheap, it handles well, and this NC comes with a few more creature comforts than the early Miatas without bloating up too much.
Thing is, there are a million other worthy track beasts out there that I could list here so as not to keep making Jalopnik look like Miatas Daily, but the price on this one is so absurdly cheap that it's impossible not to include it.
There's one lousy picture. It's got quite a lot of miles at 190k. The description doesn't say too much, but at least it's in fairly coherent English without rows of bot keyword spam underneath, so I'd hope that it isn't a spam listing.
But dadgummit if that isn't a nice price.
Texas car with no rust woes, check.
Eligible for cheap Mazdaspeed parts when raced, also check.
Manual transmission, also also check.
Rear-wheel-drive, well, that's a given.
The only thing it's missing is brown paint and a shooting brake roof conversion. Buy it, Jalopnik. You know you want to.
Parting Notes
As with any purchase that you entrust your life with, it's always wise to get a pre-purchase inspection done by a knowledgeable independent shop and likewise, check out any trackday group you sign up with.

Road & Track featured an eye-opening look into the instructor side of track days that gives a good checklist of items to ask about: how are the instructors chosen? What kind of training have they received to make them better at coaching you? Will I feel safe running with this group?
This isn't meant to dissuade you from getting on a track, but rather the contrary. Ask the tough questions of any group you want to run with now so that your weekend goes as flawlessly as possible.
*Unless you live in one of those magical parts of the United States where the weather rarely sucks. This time of the year is prime track season in Texas. TX FTW. Thanks for the Puffalumps, toymakers of upstate New York, but I'mma stay down here to hoon at least until Watkins thaws out a bit.
H/T Matt Rhoads for the manual S6 Avant and John Hale for the cheapest NC MX-5 you'd actually want to buy.
All photos belong to their original "for sale" listings.