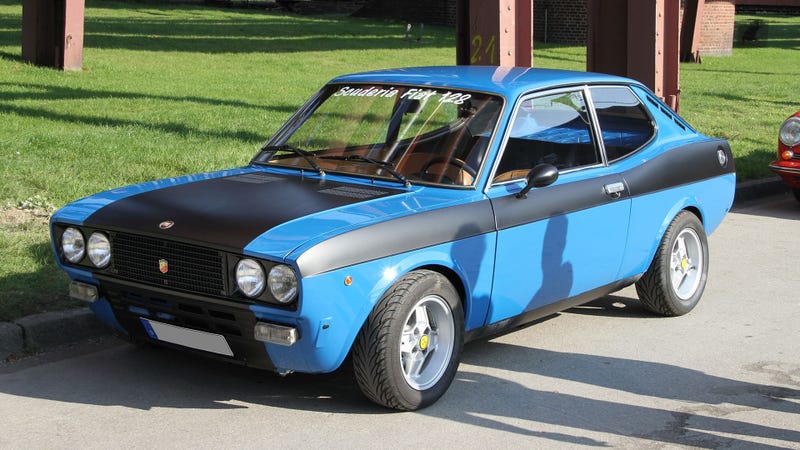 Powered by a 1.1- or a mighty 1.3-liter engine, the Fiat 128 Sport Coupe was anything but powerful. Still, with a curb weight of 1797 lbs and the compact dimensions thanks to a shortened 128 sedan's (you know, like the Zastava!) platform, this turns out to be a very desirable classic.
When it was launched in 1971, only the 1116 cc SOHC four-cylinder was available producing 63 horsepower and 61 foot pounds. Later on, you could also buy it with a 1290 cc and 74 horses. Enough for 99 mph while maintaining 30.3 mpg with a lighter foot.
The coupe was replaced in 1975 by the 128 3P Berlinetta, a three-door somewhere between a hatchback and a shooting brake. If you can find one (3P or Coupe) which wasn't destroyed by rust or racing, go for it. It'll be worth it.
Photo credit: Georg Schwalbach