This is The Morning Shift, our one-stop daily roundup of all the auto news that's actually important — all in one place every weekday morning. Or, you could spend all day waiting for other sites to parse it out to you one story at a time. Isn't your time more important?
1st Gear: Marchionne: "Fuhgeddaboutit"
Rumors over the last couple of weeks have been running wild that Fiat would soon be totally or partially bought by VW, based on reports out of Manager magazine. Apparently Ferdinand Piech had been meeting with higher up brass at the Italian automaker, and that was enough to spur rumors that Fiat would soon be on the sale block.
Marchionne has quashed the rumor further, saying that the idea of a takeover was "never on the agenda." Fiat has also said denied the report and VW has said it has "no takeover plans."
G/O Media may get a commission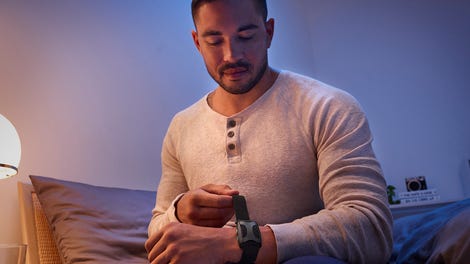 VW's response is the interesting one here. They probably never had any plans to take over Fiat as a whole, but perhaps there are brands within Fiat that VW would like a slice of. Maybe something that is underperforming on the sales front but has a brand image that VW would like to add to its portfolio. Something affordable, sexy, and Italian. Something like Alfa Romeo or Lancia. HMMMMMMM.
That wouldn't be a takeover, it'd be a sale of a piece of the pie. We'll just have to wait and see.
2nd Gear: Fiat Does Decide To Work With Renault
While an alliance with VW seems to be a thing that Fiat doesn't want, working with Renault seems to be just fine by them.
The deal with Renault gives Fiat access to a Renault platform to build a new van for the Fiat Professional line. Other than the platform, the car will be built in Italy. Look for the Finault or Reniat to hit the road in 2016.
3rd Gear: Happy Days Are Back At Daimler
The plan set in motion by Dieter Zetsche to make Mercedes the biggest and most profitable luxury car maker seems to be coming to fruition.
Ironically, a second quarter surge in deliveries didn't come from new, cheaper cars like the CLA, but from increased deliveries of the S-Class, essentially the most expensive car in the Mercedes lineup.
The aggressive goals also include bringing the profit margin of Mercedes to 10 percent, which it seems they are also on the way to achieving. As of right now, Mercedes, which fell to third behind BMW and Audi in 2011, is now seen as on par with those brands. Good hustle.
4th Gear: Kia Heading Down Mexico Way?
Rumor has it that Kia is planing on investing $1.5 billion and opening a plant in Mexico. The report comes from the state of Nuevo Leon, which says that Kia is still in negotiations with the state about opening a new factory in the region.
The initial plan for the plant, which would be built near Monterrey if it comes to fruition, would be to build two small cars and have an output of 300,000 cars per year. It would also help Kia's foothold in America and South America.
5th Gear: Brembo Investing Too
Brembo is planning on building a new factory in Michigan and investing $100 million to do so. They'll also be adding 250 jobs to the state. They plan on starting the factory next year and have it open and ready to go by 2017.
This is an upgrade from Brembo's current Michigan plant, which houses 450 employees.
Reverse
During the week ending on July 23, 2007, Honda Motor Company Ltd. produces its 6 millionth Civic in North America, according to an article in Automotive News.
[HISTORY]
Neutral
What do you think of what's going on with Fiat and VW? Is there something to these rumors? Or nothing?