With Mini building softroaders like the Countryman, and Volkswagen nipping at its heels with the Beetle Dune, it's only a matter of time before we see some sort of crossover Fiat. Sadly, I don't think we'll be getting the Panda over here, but the Fiat 500L Vans Concept just dropped.
No, it's not "vans," as in, that bitchin' van you lived in in 1982 with that sweet mural of Jefferson Starship on the side, its "Vans," as in Vans, the apparel and footwear company. Which makes sense, since Fiat's almost done a stealth-reveal of it at the Vans US Open of Surfing in Huntington Beach, California.
Weirder still, Fiat's press release is incredibly sparse for what should be a burgeoning market segment, with the stickers slapped onto the dashboard getting more of a mention than any increase in ride height.
G/O Media may get a commission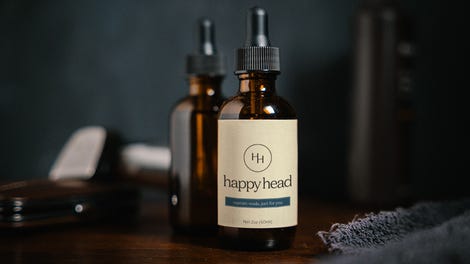 To my eyes at least, it does look somewhat lifted over the regular Fiat 500L, though since Fiat isn't really saying, I can't be 100% sure. I am a huge fan of those four circular LED lamps up front, though, and that blue and white color scheme with the dark body cladding and wheels does look real good, like a soccer jersey or something on somebody who plays a lot of soccer.
It looks like a car made for rallying. And cars made for rallying always look great. Not like the fat pillow the 500L normally looks like.
So this is much better.
Fiat isn't saying a word yet as to whether or not they might build it, but I honestly don't see why not. Everyone else is doing it, which is as good a reason in the automotive business as any, and the company already has the template for a softroader version of the 500L all set already, in the form of the Jeep Renegade.
But if we're talking about Fiats, an Fiats carrying surfboards, and Fiats made for the beach, why oh why can't we have another Fiat Jolly?
I mean, besides everything wrong with trying to mix a completely open car, wicker seats, and modern safety standards.
Let's have more of that.