Good morning! Welcome to The Morning Shift, your roundup of the auto news you crave, all in one place every weekday morning. Here are the important auto-related stories to read in our final hours together.

1st Gear: Researchers Who Uncovered VW Scandal Say FCA's Diesels Polluted Up To 20 Times The Limit
In 2014, the International Council on Clean Transportation (a small nonprofit organization) commissioned West Virginia University to run on-road emissions tests on Volkswagen diesel vehicles. The University's Center for Alternative Fuels, Engines and Emissions found that the cars produced emissions (more specifically, nitrogen oxides) in real-world conditions that were up to 40 times the legal limit. Thus was the infamous Dieselgate scandal born.
Now, Automotive News reports, that same lab has conducted similar tests on Jeep Grand Cherokee EcoDiesels and Ram 1500 EcoDiesels—which are embroiled in a lawsuit from the U.S. government for containing an alleged defeat device—and discovered nitrogen oxide output of three to 20 times the limit allowed by the Clean Air Act.
The news site says the lab conducted its studies on five Jeep Grand Cherokee EcoDiesels and five Ram 1500 EcoDiesels, with Daniel Cardor, director of the research center saying:
We saw emissions results in simulated on-road cycles on chassis dynamometers that were much lower than the actual on-road results were, suggesting that the vehicle was controlled in different fashions.
G/O Media may get a commission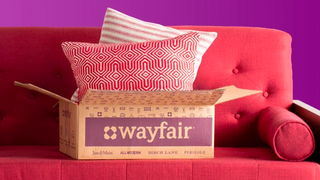 Big deals
Wayfair Surplus Sale
According to Automotive News, FCA has responded by claiming that the plaintiffs commissioned the research (Cardor wouldn't say who did), and that the on-road tests—for which there is "no regulatory protocol"—involved higher vehicle loads than standard EPA tests call for.
Cardor admitted that some of his lab's on-road drive cycles were indeed more difficult than standard EPA emissions tests, but went on to say that even so, he saw high emissions under conditions that he'd never expect a vehicle to have to reduce emissions controls effectiveness.
2nd Gear: Uber Board Member Resigns After Sexist Comment In Meeting About Sexism
David Bonderman, founder of private equity firm TPG Capital and member of the Uber board, quit yesterday after saying some really dumb things during an Uber all-hands meeting about gender bias, Bloomberg reports.
Bloomberg cites an unnamed source, saying Bonderman's comments followed these remarks by board member Arianna Huffington: "There's a lot of data that shows when there's one woman on the board, it's much more likely that there will be a second woman on the board."
Bonderman's quip: "Actually, what it shows is that it's much more likely to be more talking." According to Bloomberg, the joke drew "audible gasps and blank stares" from Uber employees.
It's a bad look for Uber, especially since the board member's comments come in the wake of numerous sexual harassment claims. In his emailed statement, Bonderman took responsibility for his "careless" comment, saying:
Today at Uber's all-hands meeting, I directed a comment to my colleague and friend Arianna Huffington that was careless, inappropriate, and inexcusable...The comment came across in a way that was the opposite of what I intended, but I understand the destructive effect it had, and I take full responsibility for that.
He went on:
I do not want my comments to create distraction as Uber works to build a culture of which we can be proud...Uber is examining the issues with its culture, and making significant changes and working to right what has been done wrong, which is extremely important for the future of the company.

Ugh.
3rd Gear: Toyota May Stop Dragging Its Feet On EV and Self Driving Tech
At a recent shareholders meeting, Toyota's president Akio Toyoda said he's going to crank up the company's EV and self-driving development, admitting that the company has been too slow to dip its feet into the new tech, Automotive News reports. Toyota said at the meeting:
The auto industry is undergoing big changes, and issues and ideas which we may have thought were far off in the future could affect us tomorrow. That's why we need to go on the offensive while also preserving our areas of strength.
He went on, saying that Toyota could strengthen its footprint in these high-tech fields by increasing focus on R&D and considering mergers and acquisitions, saying:
We've been investing 1 trillion yen [$9.1 billion] each year for r&d, expanding capex and buying back shares, but this may not be enough. We need to consider all our options, including M&A, to survive in the future.

As Automotive News points out, numerous other automakers like Volkswagen and GM, have already made major investments in EV technology. Toyota has been focusing primarily on hydrogen fuel cell development.
In addition, GM, Ford and a number of other major automakers have been partnering with ride sharing and autonomous vehicle technology companies. (It's worth noting that Toyota has been doing research on autonomous vehicle technology).
It's about time Toyota gets on board.
4th Gear: Opel Gets A New CEO
GM sold Opel in March after nearly 100 years with the brand. Now in addition to its new owner—France's PSA Group—Opel will get a new CEO, as Karl-Thomas Neumann steps down after four years as the chief. Taking his place will be Michael Lohscheller, current CFO who's been at the job since 2012.
The transition seems to be a smooth one, as Neumann says it was a "personal decision," and GM—which hasn't yet officially closed the sale—had kind words to say of the departing leader:
We have made tremendous progress in the turnaround of Opel/Vauxhall under Karl-Thomas' leadership...We thank him for his significant contributions to Opel/Vauxhall and GM over the past four years.

There are lots of changes happening at Opel, one of Germany's oldest car brands. Whether it can compete with VW like it once did, we'll find out in the coming years.
5th Gear: Bentley Hires A Nissan Exec To Handle U.S. Sales
Speaking of new hires, Bentley just snatched up someone from Nissan. Mike Rocco, who has had two recent regional vice president positions at Nissan, and has spent 25 years in the auto industry, is Bentley's new vice president of sales and operations, Automotive News reports.

Bentley Americas CEO Mark Del Rosso said of the new hire:
Mike understands how a luxury business needs to operate, and I believe that he will collaborate with the Bentley field team and our dealers to raise our performance across the board.
It's an important hire for VW's British luxury marque, as the U.S. is Bentley's biggest market, and as Automotive News mentions, it's a "region [that] greatly influences how customers around the world view the Volkswagen Group brand."
As Bentley sales have been up since the Bentayga SUV went on sale, maybe that's the play for Rocco: keep pushing SUVs. Seems like a foolproof strategy.
Reverse: The World Becomes Obsessed With BMW's New Mini Coopers
Neutral: How Important Is It For Toyota To Crank Up Its EV And Autonomous Vehicle Development?
Toyota has been selling hybrids forever, but it hasn't really offered much in the way of fully electric vehicles. And as far as autonomous vehicle development, we've only seen a little from the world's second largest car company.
How important is it for Toyota to be at the forefront of development in these two technologies (which are still years from primetime, if we're honest) if it wants to remain competitive?