In pre-race scrutineering for the Formula One British Grand Prix, FIA scrutineers deemed the Carlos Sainz Jr.'s No. 55 Scuderia Toro Rosso race car unsafe over what they say is an damaged wheel tether, reports Motorsport.com. Per a tweet by F1 journo Chris Medland, Toro Rosso says the part came like that.

Wheel tethers are an essential piece of safety kit for Formula One cars. Without them, wheels that come loose in a crash could cause all kinds of injury or death. Yet they're also a bit finicky. The tether must be kept in a protective cover as the Zylon fiber used degrades in sunlight, per Formula 1 Dictionary. Tethers must be completely intact and not show any breakage in scrutineering, otherwise they will be asked teams to replace it.

So, it's not a surprise that a tether that looks to be tied together in one point would arouse some suspicion. The borked wheel tether in question was pictured in the Technical Delegate's Report from the race; Motorsport.com shows a close-up here.
Scrutineers found a tether on Sainz's car that "was not only damaged but also [had] several cut fibers that were knotted together," per the Technical Delegate's Report released on the matter. Because of this, scrutineers allege that Toro Rosso must have known of the damage before putting the car through scrutineering.

G/O Media may get a commission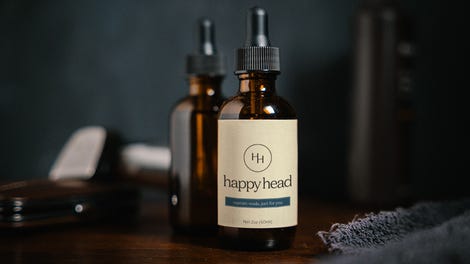 When scrutineers pointed out the damaged wheel tether, Toro Rosso refused to change it. The FIA now claims they're in breach of Article 3.3 of the current F1 Sporting Regulations, which states "The presentation of a car for scrutineering will be deemed an implicit statement of conformity."

By attempting to ignore scrutineers' instructions, Toro Rosso may be in further trouble with the stewards for the race. Motorsport.com also notes that Toro Rosso attempting to push through a car with a busted wheel tether puts them in violation of Article 12.1.1.b of the International Sporting Code, which forbids teams from willfully attempting to enter "ineligible" cars.

Either way, it's bizarre to see Toro Rosso putting up this much protest over a small safety item on the car. F1 fans everywhere are asking, "why couldn't this problem be on Daniil Kvyat's car instead?"
UPDATE [7/14]: No further action was taken against Toro Rosso for the mishap, reports Motorsport.com. The team ultimately voluntarily replaced the tether that scrutineers said had a damaged protective cover, dust on the fibers that could be corrosive brake dust, and fibers with signs of wear. However, the manufacturer of the tethers also had Toro Rosso's back, as Motorsport.com notes:

An additional issue that the Stewards considered was the presence of knots within the tether. The Stewards were informed by the team and the relevant manufacturer that these were standard in tethers and have been duly tested for use and homologated with these knots present.
Race stewards did not believe that Toro Rosso tried to deceive them, either, hence the lack of penalty.