Ever wonder what the founders of car companies drove as their dailies? I have this incredible image in my mind of Ferruccio Lamborghini puttering to work every day on a tractor, but obviously that didn't happen. In reality, he commuted in a beautiful powder-blue 1968 Lamborghini Islero.
Now privately owned, the Islero was on display at The Quail during Monterey Car Week. There were at least a half-dozen Isleros there this year, which was fantastic because they are so rare and you hardly ever see them. Only 225 were ever made.
The Islero was a successor to the 400GT and had a 4.0-liter V12. It was roomier on the inside and had a five-speed manual. The Islero made 325 horsepower, the Islero S made 350.
Lamborghini's personal Islero wasn't just any old Islero. It had a Miura-spec V12, so it made nearly 370 HP and had a top speed of 170 mph, its owners told me. It sounded like an incredible car for the late 1960s, especially when you consider that a 170-mph top speed is still impressive today. Plus, it had four seats, which meant that it was more practical than a Miura.
G/O Media may get a commission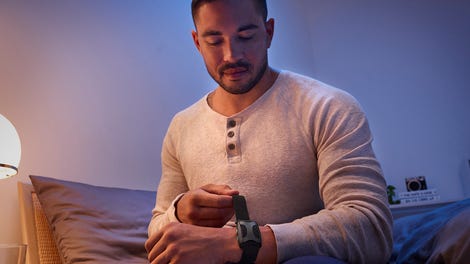 But that wasn't all. Inside, the car had gorgeous tan leather upholstery with a unique, specially quilted design that extended even into the footwell. And the wood used for the dashboard matched the wood from Lamborghini's boat. On the outside, this love for boats continued with a wooden gas filler cap, which I have never seen on any other car.
The owners were extremely nice and let us open the door to take a closer look inside. I stuck my head in and smelled it. It smelled like old motor oil and leather. It was divine. According to a 2013 listing from Gooding & Company, the car was last sold for $247,500.
It's kind of weird to think about the Islero and compare it to modern-day Lamborghinis. The contemporary ones are spiky show-stoppers, whereas the Islero has a kind of ageless, quiet elegance to it. It's always been clear to me that Ferruccio Lamborghini had style, but now I know for sure that he also had taste.