When looking at the qualities of a major company's CEO, having consistent and confident ideas about the future is a good start. Fiat Chrysler and Ferrari CEO Sergio Marchionne doesn't have that. He's more like a Magic 8-Ball that gives a different answer about his company's direction every time someone asks.

The newest addition to Ferrari's future, essentially decided by shaking up a dice cube of fortunes and spitting one out, is that Ferrari could go electric one day. Marchionne, an avid hater of electric cars who once couldn't bear the thought of an electric Ferrari, told Bloomberg if the all-electric trend hits supercars, Ferrari will be the first to build one.
What? Is someone messing with Marchionne's horoscopes and fortune cookies for the fun of it?
No. He's just really this indecisive, and really this adamant to not follow the popular car trends until he has to. The evolution of Marchionne's views on electric Ferraris, and EVs in general, went like this over the past few years:
May 21, 2014: "If you are considering buying a [Fiat] 500e [electric car], I hope you don't buy it, because every time I sell one it costs me $14,000."

March 4, 2016: "With Ferrari, [an electric car]'s almost an obscene concept." Marchionne added that there will never be an electric Ferrari because engine noise is so important to the experience of driving one.

Jan. 16, 2018, via Bloomberg: "If there is an electric supercar to be built, then Ferrari will be the first. People are amazed at what Tesla did with a supercar: I'm not trying to minimize what Elon did but I think it's doable by all of us. ... Going from [Ferrari's hybrid plans] to an electric is easy."

G/O Media may get a commission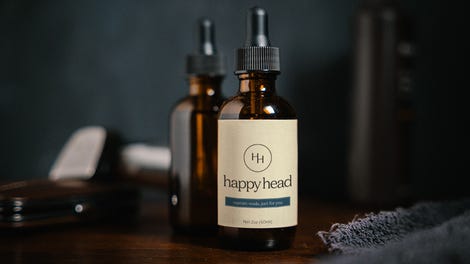 Wow! Our boy Serg really doesn't know what he wants. (He's also, currently, threatening to quit Ferrari's efforts in Formula One and start a rival series.)
Former Ferrari boss Luca di Montezemolo said in 2013 that there would be no electric Ferraris while he was around, so at least Marchionne kept with the same idea for a few years. Di Montezemolo left in 2014, saying the company was "now American." He also said a Ferrari is "like a beautiful woman; you must desire her, you must wait for her," so, uh, bye dude.
But electric vehicles aren't the only popular automotive trend Marchionne has no idea what he wants to do about. The Ferrari SUV that's totally, actually, really happening now wasn't always his intent, despite crossovers and SUVs being the quickest and easiest way to make stacks of cash in car sales right now.
Here, let Marchionne lead you through his zig-zagging ideas:
Marchionne said the Ferrari SUV, once a blasphemous concept that would never come to life, will probably hit the market by the end of 2019 or beginning of 2020. He told Auto Express he saw the SUV while in Europe recently, which he said is just a mock-up body for now but looks "good."
With Ferrari eventually conforming to the popular, money-printing car trends, one has to wonder what Marchionne will do about self-driving technology and autonomous Ferraris. After all, it doesn't seem right to mix such a driver-oriented car brand with technology that takes away the human driving.
Marchionne feels that way, too. You'll have to shoot him first.