Good Morning! Welcome to The Morning Shift, your roundup of the auto news you crave, all in one place every weekday morning. Here are the important stories you need to know.
1st Gear: Google's AI Is A Driver, NHTSA Says
Reuters uncovered a potentially huge development in the world of autonomous cars yesterday. The National Highway Traffic Safety Administration decreed that the AI in Google's self-driving car could be considered, for legal purposes, a driver—instead of its occupants.
It's a big step forward for autonomous car testing, especially, since current safety regulations don't account for cars without human operators or human-operated controls like steering wheels and pedals. Here's the important part of NHTSA's decision:
As a foundational starting point for the interpretations below, NHTSA will interpret driver in the context of Google's described motor vehicle design as referring to the SDS, and not to any of the vehicle occupants. We agree with Google its SDV will not have a driver in the traditional sense that vehicles have had drivers during the last more than one hundred years. The trend toward computer-driven vehicles began with such features as antilock brakes, electronic stability control, and air bags, continuing today with automatic emergency braking, forward crash warning, and lane departure warnings, and continuing on toward vehicles with Google's SDV and potentially beyond. … If no human occupant of the vehicle can actually drive the vehicle, it is more reasonable to identify the driver as whatever (as opposed to whoever) is doing the driving. In this instance, an item of motor vehicle equipment, the SDS, is actually driving the vehicle.
G/O Media may get a commission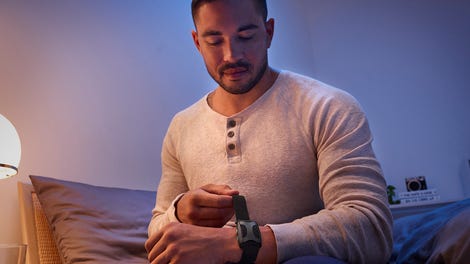 Why this is a big deal, the story:

If the car's computer is the driver for legal purposes, then it clears the way for Google or automakers to design vehicle systems that communicate directly with the vehicle's artificial pilot.

In its response to Google, the federal agency offered its most comprehensive map yet of the legal obstacles to putting fully autonomous vehicles on the road. It noted existing regulations requiring some auto safety equipment can not be waived immediately, including requirements for braking systems activated by foot control.

"The next question is whether and how Google could certify that the (self-driving system) meets a standard developed and designed to apply to a vehicle with a human driver," NHTSA said.
Interesting times we live in.
2nd Gear: Volkswagen Gets A Takata Recall Too
As if Volkswagen doesn't have enough problems lately, it also has to recall 680,000 U.S. cars with potentially defective Takata airbags too. The recall affects models built between 2006 and 2014, USA Today reports; the exact models have not been announced yet.
This comes a day after Mercedes-Benz issued a recall of 840,000 U.S. cars for the same problem. Do any of the Takata airbags work right?
3rd Gear: Americans Love Nissan!
Nissan also posted a big boost in operating profit and sales in Q4 2015, thanks to big demand in North America. Here's Automotive News:
Nissan's earnings got a big boost from hefty sales increases in North America and Asia. North American sales climbed 12 percent to 485,000 vehicles in the quarter, keeping the region's place as Nissan's biggest market.

With Americans buying a record number of new vehicles last year, Nissan joined other automakers in riding the wave of low gasoline prices, cheap credit and an improving labor market. The company's sales gain outpaced peers Toyota Motor and Honda Motor for the third-straight year, with Rogue deliveries surging 44 percent, the biggest jump among top models.

"It's very clear the driving force is North America," Seiji Sugiura, an analyst at Tokai Tokyo Research Center, said before Nissan released its results. "Their new cars have contributed to improvement in both profitability and sales."
4th Gear: GM Ramps Up Colorado/Canyon Production
I'm a fan of the "smaller" Chevrolet Colorado and GMC Canyon trucks, and apparently buyers are too. As part of the Great American Truck And SUV Bonanza, GM is ramping up production of the trucks at their Missouri plant to meet demand. One more from Automotive News:
Work is being done at GM's Wentzville, Mo., plant — where the Colorado and it sibling, the GMC Canyon are assembled — to add "hard tooling capacity on the line," said Sandor Piszar, Chevy's director of truck marketing.

"We will have additional production capacity at Wentzville" to support the fast-selling trucks, Piszar told reporters at a GM event today.

Darin Copeland, a GM spokesman at the Wentzville plant, said work is being done to "increase the line speed to make more trucks for our customers down the road." He said that process should be completed sometime in coming weeks.

"Small production increases daily can mean bigger numbers over the course of a year," he said.
5th Gear: Wall Street Headaches
Despite surging profits and sales numbers, share prices of the Big Three automakers continue to sag as Detroit has a tough time convincing Wall Street that the current stability is here to stay.
One senior exec who spoke to The Detroit News called it "the issue right now. It's all anyone is talking about inside GM and Ford." And in business, delivering returns to your shareholders is kind of the entire point.
There's a harsh lesson here: automakers aren't in business to design and build cars and trucks, or to employ tens of thousands around the world, or, to provide pensions and health care to their employees. Investors are reminding them, through share prices, that this town's automakers are in business to deliver profits and sustainable growth potential to investors. Period.

All of which poses a difficult conundrum for today's automotive leaders. If the downsides of recession and slack demand are steep and if the upsides are limited by the investor skepticism prevailing today, how can perceptions be changed? Prospering in difficult times, unlikely in Old Detroit, is one way; wresting advantage, and growth prospects, from Silicon Valley is another.

The truth for Detroit is that perceptions die especially hard — and the people leading today's companies know it. Not by what they say on earnings calls or in interviews with CNBC, but by what they are doing and how they're doing it.
Reverse: Nader!
Neutral: Where Do Driverless Cars Go After This?
Where do you see NHTSA's decision leading?
---
Contact the author at patrick@jalopnik.com.