This is The Morning Shift, our one-stop daily roundup of all the auto news that's actually important — all in one place every weekday morning. Or, you could spend all day waiting for other sites to parse it out to you one story at a time. Isn't your time more important?
1st Gear: DUHHHHHHHH
Remember when President Obama said we'd have one million plug-in electric vehicles by the end of 2015? Remember when he said exactly the same thing in 2011?
Didn't happen. Estimates show we've had sales of about 280,000 plug-in electric vehicles. That's coming up short.
David Shepardson has Energy Secretary Ernest Moniz admitting Obama missed:
"We're going to be a few years after the president's aspirational goal of the end of 2015, but I think that we are within a few years of reaching that goal," Moniz said in a Detroit News interview after an appearance at the Washington auto show.
G/O Media may get a commission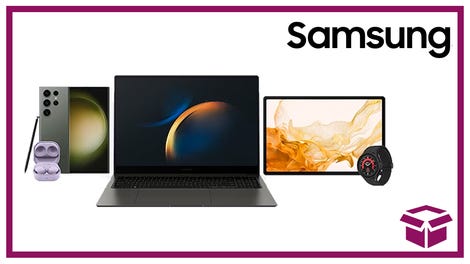 24 hour deals
Discover Samsung - Daily Deal
There are two ways to look at this.
The first is sort of the knee-jerk, anti-EV, check-out-how-dumb-Obummer-is reaction that says they barely got to 30% of their goal and are idiots.
I think this is the wrong view. When President Obama made this promise originally, the EV you were most likely to see on the road was a Volkswagen kit car shaped like a giant pyramid with some lead acid batteries and a 12-mile range. It's only seven years later and there are thousands of electric sedans that can smoke Corvettes running around city streets.
How we should really look at it is like if your dopey, chubby roommate from freshman year said "I'm going to sleep with 100 Victoria Secret models by 2015" and then 2015 comes along and you see him at a party and you kind of playfully nudge him in the ribs and ask "Hey, idiot, how'd that go?" and he then provides proof that he somehow managed to bed 28 of them.
Sure, it's not 100, but it's impressive nevertheless.
2nd Gear: Takata Is The Worst
An exec for Japan's proudest company Takata has, you'll be shocked to find out, been indicted for conspiring to fix prices on parts it sells in the United States.
Shocked. I am shocked.
What, exactly, were they trying to keep the price up for? Let's let Reuters explain:
Hiromu Usuda, a sales executive for Takata from 2005 to 2011, is accused of meeting with executives of other companies that make seat belts to reach agreements on what they would charge, the department said.
That's right. They're accused of trying to keep the price of seatbelts high. Assholes.
3rd Gear: Dealerships To Stay Big
Car dealerships should stay big says big dealership meeting of big dealers as reported by publication whose reader base is made up of big dealers.
Rita Case, vice chairman of Rick Case Automotive Group, says her Fort Lauderdale, Fla.-based dealership group is building dealerships with more amenities, larger waiting areas, even restaurants. It's all about answering customer demands, she said.

"When people come, they really want to buy today," Case said. "So we're building our dealerships to have the inventory on site, and we're building them in stories so all our inventory is inside."
Much as I think this sort of attitude is backwards and that dealerships are ignoring the kind of consumers that are my age that eventually they're going to want, I bet for the customer they currently have in Florida this probably makes a lot of sense.
4th Gear: GM Issues Stop Sale Over Tires
Because GM isn't stupid, they're waiting to sell cars over a recall. However, this recall isn't actually their fault.
General Motors has told dealers to stop selling almost 6,300 of its 2015 Chevrolet Traverse, GMC Acadia and Buick Enclave utility vehicles because of problems with tires that are part of a pending recall by Goodyear.

Goodyear plans to recall 48,500 tires of which about 32,100 were made for GM's family of full-size crossovers. The other 16,400 are replacement tires.
A day where GM only puts a stop sale on 6,300 vehicles is a good day.
5th Gear: Currency Fucking Up Everyone's Shit
The ruble has lost so much of its value you can buy a clean Lada Niva for about $0.33 and a ripe avocado, which has taken a big ass bite out of Kia's profits.
The Korean automaker's profits were down 46% from Bloomberg estimates due largely to the ruble.
Ford will join Kia in the fucked-by-currency department thanks to a $700-$800 million profit hit thanks to the devaluation of the currency in Venezuela, which has made it difficult to take money out of the country.
Reverse: After All, It Was You And Me
On this day in 2006, "Who Killed the Electric Car?," a documentary about the aborted attempt by the auto industry to create an electric vehicle, debuts at the Sundance Film Festival in Utah. The movie posited that there was a conspiracy between oil companies, automakers and the government to kill the electric car.
[HISTORY]
Neutral: EVs In The U.S. A Failure Or Success? Is 280,000 pretty good or kind of awful?
Photo Credit: AP Images