Fiat Chrysler announced Friday that it plans to install software that should address U.S. regulators' concerns about excess emissions from 104,000 light-duty vehicles and trucks.
The Italian automaker on Friday filed a formal application for diesel vehicle emissions certifications with the U.S. Environmental Agency and the California Air Resources Board to sell 2017 model year Jeep Grand Cherokee and Ram 1500 diesel vehicles, according to a statement from FCA. The proposed fix comes after several months of negotiations between FCA, the EPA, and the California Air Resources Board, after the EPA in January accused the automaker of using software to allow excess diesel emissions—a move that called to mind the disastrous Dieselgate saga that embroiled Volkswagen. This week, it was reported that the federal government was preparing a civil lawsuit against FCA if it didn't address the regulator's concerns.
The U.S. justice department and the EPA declined to comment.
In January, the EPA issued FCA a notice of violation for failing to disclose software that affects vehicle emissions testing. The notice, regulators said, stemmed from expanded emissions testing in wake of the Dieselgate scandal. FCA rejected the accusation at the time, with the automaker's CEO Sergio Marchionne calling comparisons to VW "hogwash." As my colleague David Tracy wrote at the time, the differences between FCA and VW are notable: the government came right out and accused VW of cheating, for one thing, and the scale of potentially affected vehicles is far less than what got roped into Dieselgate.
G/O Media may get a commission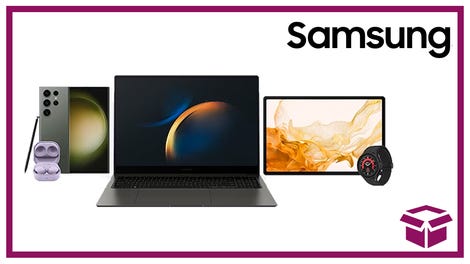 24 hour deals
Discover Samsung - Daily Deal
(David has a wonderful technical breakdown of what the EPA accused FCA of doing, and it's well worth a read—but in a nutshell, the EPA said these alleged "devices" installed in FCA's trucks and SUVs caused excess emissions under what the regulator considers normal driving conditions, which David says "may or may not have been compassed by the EPA's test procedures." What hasn't been clear, is if FCA's software actually sensed when the vehicle was being tested—perhaps the most egregious aspect of VW's conduct. )
Reuters reported that a federal judge has a hearing set for next week on numerous lawsuits filed against FCA pertaining to the allegations, and the news agency says the justice department will file a civil suit "by then if no agreement is reached."