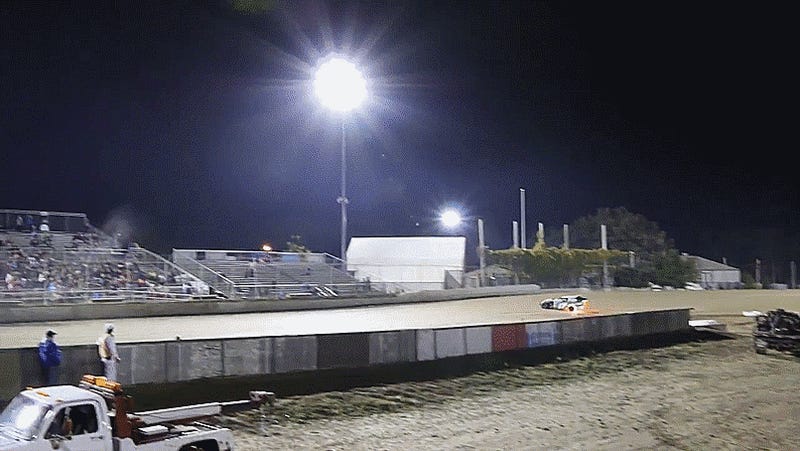 John Green, famous YouTuber and author of popular "young adult fiction" novels-turned-movies The Fault In Our Stars and Paper Towns recently went for a go in a dirtmod-ish racecar with absolutely no experience. He crashed and caught on fire.
Below is the video, in which John Green - who is also half of the super-popular Vlogbrothers on YouTube - rides a four-wheeler for the first time, drives a racecar for the first time, goes into a wall and catches on fire, and then get's a trophy.
But it's okay! He's okay! The car was okay! And he went around the dirt track a few more times, first beating Maggie Stiefvater, also a best-selling author and driver of an awesome Mitsubishi Evo, and then being absolutely destroyed by her in the next race.
"The only thing more dangerous than being too aggressive is being too cautious" - An Indycar driver John Green knows.