Good Morning! Welcome to The Morning Shift, your roundup of the auto news you crave, all in one place at 9:00 AM every weekday morning. Here are the important stories you need to know.

1st Gear: The People, They Want The Technology
The proliferation of tech in cars may be unwelcome around these parts, where we think that a Karmann Ghia could really do without that electric starter, but the world at large likes to have tech in their cars for reasons I don't totally understand.
Oh wait, I do. It's safety.
People like the idea behind blind spot warning, collision protection, and other safety considerations, but they only love them to a point. A JD Power survey found that Gen Y was the most likely to shell out the most money to get the tech.
G/O Media may get a commission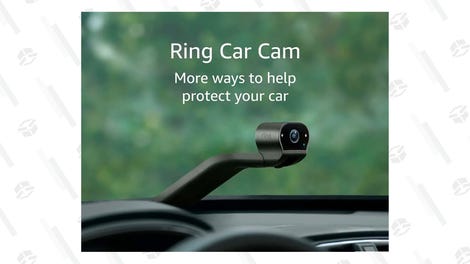 Gen Y (they included millennials as part of Gen Y) is willing to spend $3,700, or one decent Miata, to get safety tech. Gen X would pay $3,000, boomers will pay $2,400, and pre-boomers will spend $2,000.
That's a lot to spend on options, especially considering that these aren't red seatbelts on a 911. Interesting.
2nd Gear: Aston Martin To Build DBX In The US?
Rumor has it that Aston Martin wants to build that weird all-wheel drive electric SUV crossover thing, the DBX. The other rumor that's even more interesting is that they want to do it in the USA instead of Gaydon, which will reach capacity if CEO Andy Palmer's turnaround plan is successful.
Aston has apparently approached a number of states in the southern US about building a plant there, and they are being met with offers of strong incentives and tax breaks to bring the plant there. They have also reportedly looked at plants in England, but they just can't ignore the incentives that would come from the US.
The US states do realize that an Aston factory would build a fraction of what Mercedes or Hyundai make in the south, right? Right?
3rd Gear: Continue Incentives For EVs
A study has found that aggressive government incentives for electric vehicles need to continue in order to spur sales growth and keep people interested in buying a battery powered vehicle.
The price of batteries unfortunately hasn't dropped to a level that would make some sort of purchase incentive unnecessary. The key is to continue to develop low cost, high performance batteries that, with time, will become cheap enough to exist on their own.
The study also recommends that the design of the plugs becomes standardized, which would go a long way towards making more people comfortable with driving their EV long distances and knowing that there will be a plug when they get there.
4th Gear: China Fines Mercedes $56 Million
China has fined Mercedes a whopping $56 million after they found that the company was guilty of price fixing and practices that they considered to be monopolistic. It was found that dealers in Jiangsu were capping the lowest sales prices of E and S-Classes.
Mercedes has accepted the punishment and "takes it very seriously."
5th Gear: Toyota Is Ahead Of VW
Toyota sold 2.52 million cars in the first quarter of 2015. Volkswagen sold 2.49 million cars in the first quarter of 2015. GM sold 2.4 million cars in the first quarter of 2015.
That's a ton of cars.
But it also means that VW's push to become the world's largest automaker still hasn't succeeded, and Toyota even sold less this year than last year thanks to some domestic losses. Once VW figures out the USA, then they'll have a solid shot at taking the top slot from Toyota, But right now, that ain't happening.
Reverse
On this day in 1987, the Chrysler Corporation purchases Nuova Automobili F. Lamborghini, the Bologna, Italy-based maker of high-priced, high-performance cars. Although the terms of the deal were not disclosed, the media reported that Chrysler paid $25 million for Lamborghini, which at the time was experiencing financial difficulties.
Neutral
Would you pay for safety tech in a car? How much?