This year's NASCAR Sprint Cup All-Star Race may be a little hard to follow, especially with the caution at the end of the first segment. Fortunately, driver and grand marshal for the night Tony Stewart isn't one to mince words about things when he's unhappy.
NBC Sports writer Nate Ryan caught a primo quote from Stewart during tonight's All-Star Race:

The first of three segments ended under yellow due to a spin by Jamie McMurray, and some teams who hadn't pitted—as they were supposed to under green at some point during that segment—were confused as to what would happen.

Matt Kenseth's crew chief understood that there would be a red flag for them to catch up, which contradicted what was said in the drivers' meeting. Kenseth was ultimately given a one-lap penalty for not getting his mandated tire change in under green.

G/O Media may get a commission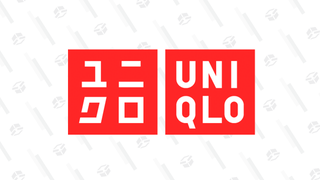 Year-round basics
Uniqlo Summer Sale
Somewhere in the mix, Stewart was scored a lap down as well, which he wasn't happy about.

For better or for worse, Stewart won't have to be confused by it for much longer. He was just part of a big collision that took him out of his final All-Star Race before he retires. Fans cheered as Stewart climbed out of his car under his own power, as he is still recovering from a back injury from earlier this year.

Stewart's words coming out of the infield care center were just as unhappy:

I'm as baffled as everybody. I don't know how in the hell we were scored a lap down, after they stopped the 20 car and they pit everybody together, lap down and lead lap and lap down.

It's the most screwed up All-Star Race I've ever been a part of. I'm glad it's the last one.

Stewart continued:

I'm okay, I'm just madder than hell because I don't understand how in the hell they've officiated this whole thing from start to finish.

If you're trying to follow along with tonight's All-Star Race, what are your thoughts? Are you able to make sense of it? Even the commentary squad seems baffled at this point.