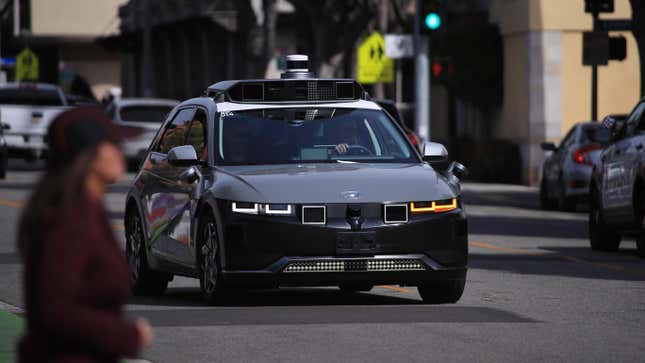 The past few years have been an interesting time for the intersection of cars, robotics, and AI. It seems every company that built its brand on any of the three has been trying to develop that perfect merger—an autonomous, self-controlled car. Yet here we are, in 2023, without a single competent entrant on the market. Now, even the money is drying up, leaving only the diehards left.
People Are Relying on ADAS to Do Things it Can't Do
In case you missed it:
Jalop alum Patrick George, over at The Verge, looked into the current state of AVs. He found that investment in the autonomous car sector had dropped nearly 60 percent in 2022, and that more and more companies were backtracking on self-driving efforts. Investors are balking, money is drying up, the world of autonomy looks dire.
But it doesn't look dead. Toyota is still pushing onwards, working with Nvidia to back an Israeli firm that's developing new autonomous and driver-assist systems. That company, Foretellix, also sells to the commercial trucking wings of Daimler and Volvo—when big rigs spend hours or days on flat, open highway, automating the process gets technically simpler.
Tesla, as well, is still beating its head against the Autopilot/FSD wall. Sure, the company has been claiming its software is on the verge of perfection for nearly a decade, but who knows? Maybe one of these years it'll actually be true.
The Verge piece shows that world of self-driving is changing, with investors more hesitant to pour money into a still-unproven enterprise. Yet, a few companies are still betting big on an autonomous future. Whether they're right, and AVs become an attainable dream, only time will tell.