Mazda has been promising the U.S. a diesel engine for nearly a decade now, but year after year has passed and still no diesel. Now, with the EPA releasing ratings for a 2.2-liter Skyactiv-D diesel CX-5, the prospect of a diesel Mazda is finally feeling real. Here's how the car did in EPA testing.
The table below shows how the compression ignition Mazda scores according the EPA's official website, with front-drive and all-wheel drive 2018 models on the left side, and gas models shown on the right for comparison:

That's 28 city, 31 highway, 29 MPG combined for the front-drive CX-5 and 27 city, 30 highway and 28 combined for the all-wheel drive model. Comparatively, the 2.5-liter naturally aspirated gas motor scores 3 MPG lower in the city, but the same ratings on the highway.
The gas engine makes 187 horsepower and 186 lb-ft of torque. As for how much the 2.2-liter diesel will make in a U.S.-spec CX-5, we don't know yet. In Europe, the motor puts out about 148 horsepower and 280 lb-ft of torque. Update: It's worth noting that there's also a 173 horsepower, 310 lb-ft 2.2-liter diesel CX-5 available in Europe.
G/O Media may get a commission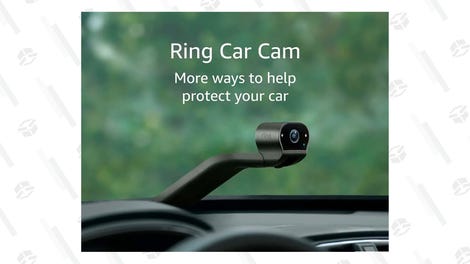 God I hope the U.S.-spec model gets that much twist.
These ratings, which I assume came out recently (I'm not sure exactly when), are a big deal because a diesel Mazda has been a long time coming. In late 2016, we reported an Automotive News story that included claims from Mazda's CEO, Masamichi Kogai, that Mazda was for real bringing the 2.2-liter Skyactiv-D diesel to the U.S., and that it would arrive in late 2017 in a CX-5.
This followed a number of promises over the years, including one in 2010 for a release date of 2012 in a Mazda6. Then a diesel Mazda6 actually showed up in 2012 at the LA Auto Show, after which the diesel was delayed until 2014.
After all these years, there's still no diesel Mazda in the U.S., but the fact that there are official fuel economy ratings is definitely a good sign. I asked Mazda when the car will actually hit the market, but a spokesperson just gave me the standard line: "Mazda is committed to bringing diesel to the North American market."
So who knows when this is actually going to happen. But maybe soon? Ish?
H/t Justin Cheung