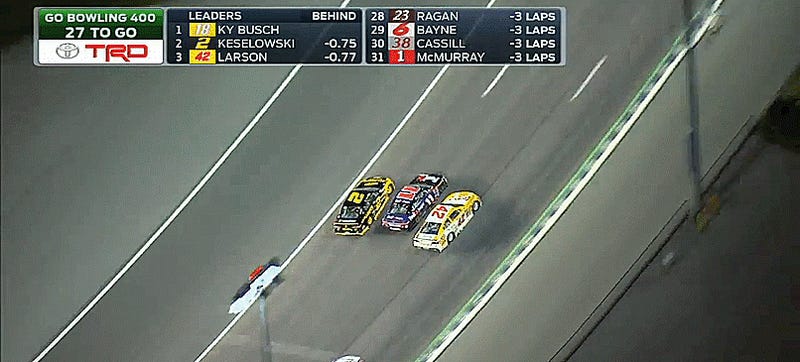 Sometimes going three-wide into a turn doesn't work out. Tonight at Kansas had one of those times.

Denny Hamlin came up the middle between Brad Keselowski and Kyle Larson, but when the No. 2 of Keselowski started to spin, so did the No. 11 of Denny Hamlin. Hamlin's car then collected Larson's No. 42 car and the oncoming No. 22 of Joey Logano.

Y'all wanna fight for second place like that? Fine! None of you get second place! De-nied.

Kyle Busch remained untouchable out in front, and eventually drove through to yet another win.

(No racing drivers were harmed in this bizarre double-spin-out quadruple-pile-up.)