Good morning! Welcome to The Morning Shift, your roundup of the auto news you crave, all in one place every weekday morning. Here are the important stories you need to know.
1st Gear: Light At The End Of The Tunnel
Much like Apple's WWDC event earlier this week, a lot of micro-news could be parsed out of yesterday's annual Tesla shareholder meeting, like the supposed SpaceX option package on the upcoming Roadster, Supercharger network growth, a teaser image of the Model Y small crossover, and the fact that Elon Musk thinks two wheels are bad. Only one bit of news truly matters, though: where is the company at on Model 3 production?
This is Musk's most persistent challenge, and the one for which he has been most unprepared to answer for publicly: actually delivering on his many promises.
Yesterday Musk said that he sees Tesla finally being able to produce 5,000 Model 3s a week, a goal that was originally set in Q3 2017 for the end of that year. (It's almost July 2018, in case you lost track.) But production is up to 3,500 cars a week now, Musk said, so the company may yet escape its hell soon. Via Dana Hull at Bloomberg:
The shares jumped early Wednesday after Musk, Tesla's chief executive officer, said the company was "quite likely" to be build 5,000 of the sedans a week by the end of this month. Musk reaffirmed his forecasts for second-half profit and cash generation based on that target, and said he still sees no need to raise more capital.

"It's very difficult to become a mass-manufacturing car company," Musk, 46, said Tuesday after shareholders voted down a measure that would have required an independent director replace him as chairman. "No one has succeeded in doing this in a very long time in United States."
G/O Media may get a commission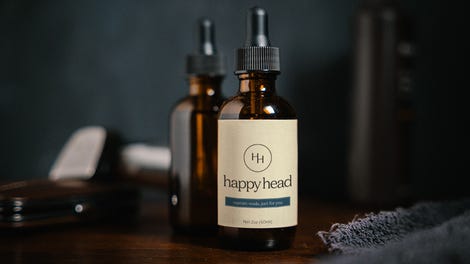 This is happening through the addition of a third production line.
The company started building the third line about two weeks ago, and the initial cars are moving through "crazy fast," he said.

"The biggest constraint on output is general assembly," Musk said. "We can probably get to 5,000 a week with the current two general assembly lines. But with the third one, I'm highly confident that we can exceed 5,000 units per week."

Tesla is also now turning its attention toward expanding its manufacturing capacity by adding another plant, which will produce cars, battery packs and powertrains in Shanghai. The company may announce more details about that factory as soon as next month, Musk said, then reveal plans for another to be built somewhere in Europe toward the end of 2018.
Making cars is hard, and Musk finally seems to be reconciling with that—at least publicly.
2nd Gear: Team California
So as the Trump EPA seeks to potentially limit California's role in being able to set its own emissions standards, and that of the dozen or so other states that follow it, whose side are the car companies on? California's, apparently. That's admittedly according to the head of the state's powerful Air Resources Board, but it makes sense, given how huge California is as a car market. Via Bloomberg:
California and the auto industry mostly agree that the state should maintain a role in setting vehicle emissions standards despite Trump administration efforts to curb its authority, according to the head of the California Air Resources Board.

"We are now, I think it is fair to say, in a confusing situation," Mary Nichols said Tuesday at the Edison Electric Institute convention in San Diego. "Maybe in the first time in recorded history, California and the auto industry are mostly in agreement that standards on the books actually should be on the books, and California should have a place in implementing those standards."

Her comments come as the White House's Office of Management and Budget is reviewing a proposal that would ease automobile efficiency standards, and people familiar with the matter have said it calls for revoking California's unique authority to set its own limits.
If only our current federal authorities could take a limited government, pro-business, states' rights approach to this one.
3rd Gear: Subaru's CEO Ousted Amid Fuel Economy Scandal
When you consider how much Subaru has grown in the past few years, it seems almost unfathomable that its CEO of five years could be kicked the curb. But in Japan, the company is reeling from a fuel economy "data fudging" scandal that may date back more than a decade, Automotive News reports, so it's time for someone to fall on his sword:
Subaru Corp. is replacing its CEO in the wake of more bad news of vehicle fuel data tampering in Japan.

Yasuyuki Yoshinaga, 64, will step down as CEO of the automaker this month and will be replaced by its recently named president, Tomomi Nakamura, 58, Subaru said Tuesday.

The move coincided with a separate company report that inspectors at Subaru's Gunma and Yajima plants in Japan, where it assembles nameplates such as the Impreza, Outback and Forester, altered fuel economy and emissions data on 1,551 vehicles. Earlier, the company said 903 vehicles were affected.
This was in Japan only, and export vehicles were not affected. As far as we know, anyway.
4th Gear: Aston Martin's CEO Fears For The Big Brands
Aston Martin CEO Andy Palmer is, to me, one of the smarter and more level-headed executives in the auto industry. A longtime veteran of Nissan, he's now worked in boutique luxury brands and huge, volume-focused manufacturers, and he said he's very worried about the latter.
Why? Consolidation seems all but inevitable as mainstream cars move toward becoming electric, autonomous, ride-shared "pods," he said at the Automotive News Europe Congress yesterday.
"For a long time, the business model has been stack 'em high and sell 'em cheap," he said. "But profitless volume is no way to build a sustainable company. It makes no sense to spend 1 billion [euros] on a new car and discount it almost at launch."

Palmer referenced Fiat Chrysler Automobiles CEO Sergio Marchionne's 2015 analysis titled Confessions of a Capital Junkie, in which he argued that automakers needed to consolidate to stop spending billions making almost identical products.

"In our industry there are too many capital junkies spending billions and getting too little return for it," Palmer said.

The problem will get worse as autonomous and electric technology encourage more ride-sharing.
This part is good:
"We risk moving toward commoditization of a pod," he said, drawing a comparison with the aerospace industry as a possible scenario for car manufacturers. "The world does not need dozens of nameplates making the same objects. There are more than 75 automotive nameplates in Europe, but just four plane makers," he said.
And scary. But it's why he thinks he's in a good place with Aston Martin, an "emotional" brand that can achieve high margins and will never need to be in the pod game. Food for thought!
5th Gear: And Mercedes-Benz Is Doing A Subscription Business In The U.S.
Speaking of the move toward pods, Mercedes is next to try a subscription model in America, following the lead of Book by Cadillac, BMW, Porsche and more. The details, from Automotive News:
The program, Mercedes-Benz Collection, gives subscribers access to 30 model variants for a monthly fee. Mercedes-Benz USA and the brand's financial arm, Mercedes-Benz Financial Services USA, jointly launched the two-year pilot in Nashville and Philadelphia.

The subscription program allows "our customers to drive different vehicles for different occasions," Mercedes-Benz USA CEO Dietmar Exler told Automotive News. "It provides the luxury of having the right car at the right time."

Automakers are experimenting with subscription programs in a nod to changing realities. Rapid technological advancement in the auto industry, coupled with the emergence of affordable and abundant ride-hailing and ride-sharing services, has put pressure on the historical car-ownership model.

[...] Mercedes-Benz's subscription program will have three tiers — Signature, Reserve and Premier — with prices ranging from $1,095 to $2,995 per month. In comparison, BMW's program — which has also picked Nashville for a pilot — ranges from $2,000 to $3,700 a month, while Porsche's service ranges from $2,000 to $3,000 a month. Cadillac's single-tier program costs $1,800 a month with a $500 initiation.
I have to tell you that I've increasingly soured on the idea behind these programs. They sound good on paper, but do they actually make money? Most companies won't say if their programs are profitable or not, or when they're expected to be. BMW's ReachNow car-on-demand service has been a failure in its biggest market, Care By Volvo is a mess, and with prices like these it's hard to see anyone but a narrow, specific section of upper-tier customers wanting in.
I think car companies do this mostly as an investor play, to show that they're forward-thinking and "preparing for the future" and all that Tesla-ish bullshit that makes Wall Street analysts go nuts. And our own Tom McParland has a theory that all of these subscription services are prohibitively expensive on purpose just to calm the dealers down, because what they are doing is circumventing the dealer model and basically doing direct sales.
Anyway! If you have $3,000 a month to blow on cars, want a Mercedes, but can never seem to decide which Mercedes you want, this is the program for you.
Reverse: Drive-Thrus
Neutral: Is Tesla Getting There?
Or do you foresee several more years of existential challenges?