Those massive triple-truck road trains that dominate our highways baffle me. "What type of person would subject themselves to that kind of terror?" I've asked myself. While stuck in snarled traffic Monday, I approached one trucker in the middle of an interstate to find out.
I caught up with this trucker, Wesley of Michigan, in between the right and middle lanes on I-80 eastbound just about 15 miles east of Toledo, Ohio. We were both stuck in stopped traffic due to a reported dual tractor-trailer accident that was about three miles ahead. No traffic was moving.
Wesley, 52, was pulling three FedEx trailers from Indiana to Ohio on Monday. He said he's been trucking since 2001 and does it because it's "good money." Can't blame him there. He also said that he usually drives about 500 miles each day.
G/O Media may get a commission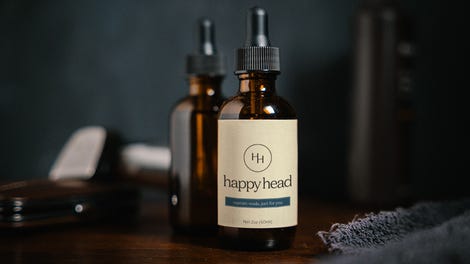 "It's fun," Wesley said as we stood in the middle of I-80 eastbound. "It's something else."

Wesley said that he doesn't mind pulling the triple trailers. In some ways, they're even easier to drive than the typical single-trailers you see coursing down the interstate.
"You can turn a sharper corner with the [three trailers]. You'd be surprised because of the pivot points."
Wesley didn't have much to add about how these things are, other than that they're not great in bad weather.
"I don't care for them much when it's slippery out... You don't want them sliding [in the rain or snow]."
Even with his daily mileage, Wesley said he's home every night. For him, trucking is an almost worry-free career.
"I got laid off [before trucking]. Got into this. Never had to worry about a job since. I could quit here today and get work again tomorrow in the same line of work without a problem."

I asked him what was the craziest thing he had ever experienced on the road. He recounted when he witnessed a wild three-vehicle accident in front of him when traveling near Chicago.
"I had a guy passing me. I'm behind a car. And a truck over in front of me starts to move and caught the car in front of me. The truck pushed him sideways down the road. [He] didn't see it at first. At 65 mph, he was pushing him sideways down the road. He locks his brakes down, and the truck behind him slammed him in the ass. He was right beside me. It sounded like dynamite."
As Wesley and I hopelessly stood in the middle of I-80, other motorists began vaping, scootering, and skateboarding to pass the time.

"I don't mind driving. You gotta like driving," Wesley said.