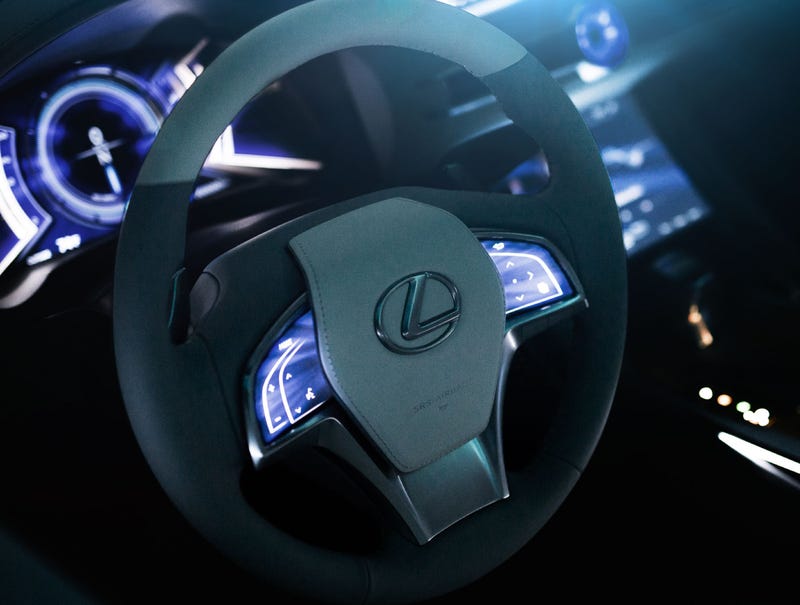 It sure looks that way from this teaser photo. Touch screens are pretty common on dashboards these days, but the upcoming Lexus LF-C2 Concept — essentially droptop version of the Lexus RC Coupe — may put them somewhere new.
Maybe, anyway. Lexus is slowly doling out photos of the concept before they drop it at the LA Auto Show tomorrow afternoon, and easily the most interesting one so far features this glowy steering wheel. Any idea what's going on here? Is it a touch screen, or just a visual effect?
I definitely prefer tactile buttons on my steering wheel, but if this is the route Lexus is going, I'm still intrigued. I guess we'll find out soon. In the meantime, what do we think of the rest of the car?
I actually don't hate the spindle grille and headlamps as much as some, so I think it's coming along nicely. At least it isn't boring.