The Morning Shift
All your daily car news in one convenient place. Isn't your time more important?
This is the Morning Shift, our one-stop daily roundup of all the auto news that's actually important — all in one place at 9:00 AM. Or, you could spend all day waiting for other sites to parcel it out to you one story at a time. Isn't your time more important?
---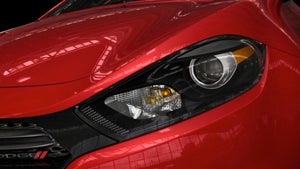 1st Gear: 2013 Dodge Dart Will Get 40 MPG, 9-Speed Transmission
Automotive News reminds us that, under the agreement allowing Chrysler to emerge from bankruptcy protection, Fiat will receive the final 5% of stock after certifying a vehicle built in the United States with an unadjusted fuel economy rating of at least 40 mpg. And Sergio Marchionne claims that the 2013 Dodge Dart, will accomplish that with its smallest engine choice — a 1.4-liter turbocharged FIRE engine from the Fiat 500. Also, we learn that the Dart will debut with a Fiat-derived 6-speed dual-clutch front-wheel-drive transmission but will also be available in 2013 with a new 9-speed transmission built by ZF.
---
2nd Gear: Why Doesn't Fiat Have The Balls To Run "Seduction" Ad On TV?
After making its debut during the 2011 L.A. Auto Show, the digital-only commercial for the Fiat 500 Abarth, "Seduction," is getting the pop-up video treatment from VH1 with a pop-up version being featured on VH1.com's "Pop-Up Video" site starting today through Saturday, Dec. 31. FIAT and VH1 fans will be able to view fun facts about the 60-second spot that has intrigued more than two million people. Yeah, but it's still not on the real TV, is it? Nope. Which is a shame because it works... so well. Seriously. It does. We love it. Three thumbs up! Yes that's one on each hand and... yeah, anyway... by the way, here's what she's saying: "What are you looking at? Are you undressing me with your eyes? >slap< Poor you, you can't help it. Is your heart beating? Are you getting dizzy... Are you hoping that I'll be yours forever?"
---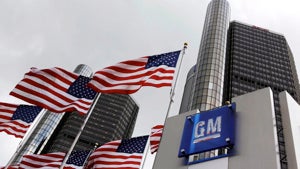 3rd Gear: GM In "Maximum" Talks With Proton
Bloomberg reports that General Motors has begun talks with Proton, Malaysia's biggest automaker, to form a manufacturing venture in the Southeast Asian country, according to two people familiar with the matter. The discussions revive negotiations that were scrapped in 2007, said the people, who asked not to be identified because the talks are confidential. The talks are preliminary and may not lead to an agreement, their sources said. Any deal may give Proton, which held unsuccessful alliance talks with Volkswagen and Peugeot, access to GM technology that could help it boost exports. And who might be pushing something like this? Could it possibly be someone who might sit on the board of a Proton-owned company while simultaneously working as a consultant to GM? Hmm...
---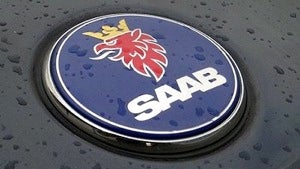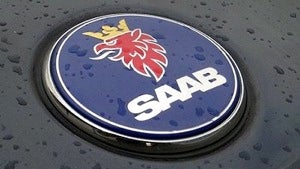 4th Gear: Saab Still Screwed
Automotive News reports this morning that Saab's in discussions with Zhejiang Youngman Lotus Automobile and a Chinese bank to secure loans that it needs in a "very few days" in order to avert bankruptcy, CEO Victor Muller said. The Swedish carmaker needs to borrow about 600 million euros ($803 million) and is talking to Youngman representatives in Stockholm today, Muller said in phone interview.
---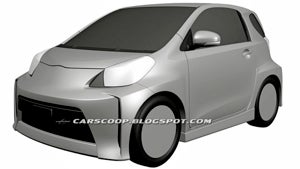 5th Gear: Is Toyota Readying A Sporty, Spicy Version Of iQ?
The folks over at CarScoop live up to their name this morning, snagging scans of patent filings for what looks like a sporty version of the Toyota iQ (sold as a Scion iQ over here). We can see from the pictures that the iQ is fitted with a wide body kit that includes a bespoke front bumper, a large front grille and side openings, widened wheel arches, and a new rear bumper with a diffuser and twin tail pipes. Above all that is a roof spoiler wrapping around the rear windshield. And that's all there is to see really.
---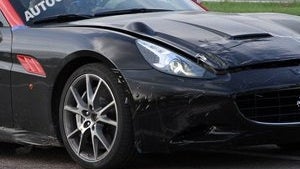 6th Gear: Ferrari Will Boost California Power, Drop "Handling Speciale" Package
Autocar reports this morning that Ferrari will boost the power of the Ferrari California next year, along with providing a new handling pack. The 'Handling Speciale' package will feature upgrades to steering, dampers and springs — sorta like the HGTE package offered on the 599. The "HS" pack will attempt to move the California — an easy-driving-like-Sunday-morning car — into more driver-focused territory. Autocar also claims Ferrari will tweak the engine management system to boost peak power by 28 bhp to 483 bhp and torque by 15 lb-ft to 372 lb-ft, at least when running on high-octane unleaded fuel.
---
Reverse:
⏎ 2012 Lotus Exige to come to U.S. as track car for $85–$90K. [duPont Registry
⏎ California proposes rules to spur clean car growth. [Automotive News]
⏎ Hertz UK rents supercars like Lamborghini and Ferrari. [Torque News via Motor Authority]
⏎ Toyota plans design overhaul. [Autocar]
⏎ Nissan emerges as likely UAW organizing focus. [Detroit News]
⏎ Are automakers focused on the wrong beltline? [Automotive News]
⏎ Flaws mar Veloster's luster. [Detroit Free Press]
⏎ Next-Gen Subaru WRX to Get Turbo 2.0-Liter Targeting 270 hp. [Motor Trend]
---
Today in Automotive History:
On December 8, 1942, the architect and engineer Albert Kahn—known as "the man who built Detroit"—dies at his home there. He was 73 years old. Kahn and his assistants built more than 2,000 buildings in all, mostly for Ford and General Motors. According to his obituary in The New York Times, Kahn "revolutionized the concept of what a great factory should be: his designs made possible the marvels of modern mass production, and his buildings changed the faces of a thousand cities and towns from Detroit to Novosibirsk." [History]
Show us your tips!
Got tips for our editors? Want to anonymously dish some dirt on a competitor? Know something about a secret car? Email us at tips@jalopnik.com.
Lost in our new layout?
Click here for the Opposite Lock or Tips forums. Want a more "blog-like" look? Click the button up top next to "Top Stories."
Get more Jalopnik!
Want even more Jalopnik? Want to know which of your friends read us? "Like" us on Facebook and follow us on Twitter.