In ruling that Chinese film The Autobots was an illegal copy of Disney and Pixar Animation's Cars, a Shanghai court fined the movie's producing and distributing companies $190,000 and ordered them to cease the copyright infringement. But even now, The Autobots' director continues to say he's never seen Cars.
Since its release in July 2015, spokespeople from the movie have denied ripping off Cars. According to Variety, the fine that the court issued to Chinese producer Bluemtv and distributor G-Point is nearly a fourth of the $863,000 that the movie grossed.
Disney filed the copyright lawsuit in the Shanghai Pudong New Area People's Court in July 2016, according to Variety, and the court announced on Thursday that it ruled producers of The Autobots illegally used Disney's characters and posters. Variety reports that the court also said the movie's title is similar to "Cars" and constitutes unfair competition.
Despite the New York Times reporting that many Chinese said they'd seen the film before upon The Autobots' release, the film's director, Zhuo Jianrong, said he "hadn't anticipated" the Chinese audience having such a fixed attachment on Disney's characters. (Is that really the problem here, though?)
Zhuo also said The Autobots' characters were all copyrighted and legal in China upon its release, according to the New York Times. Zhuo's lawyers argued during the case that all of the characters had been independently developed, and Variety reports that Zhuo will launch an appeal to the ruling.
G/O Media may get a commission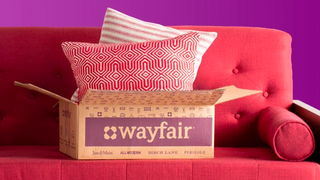 Big deals
Wayfair Surplus Sale
And believe it or not, Variety reports that Zhuo said he had plans for a sequel to the movie before losing the court case. All he needed to do was raise the funds to produce it.
Oh, wait—that's totally believable. His plans for the sequel hit theaters in 2011.