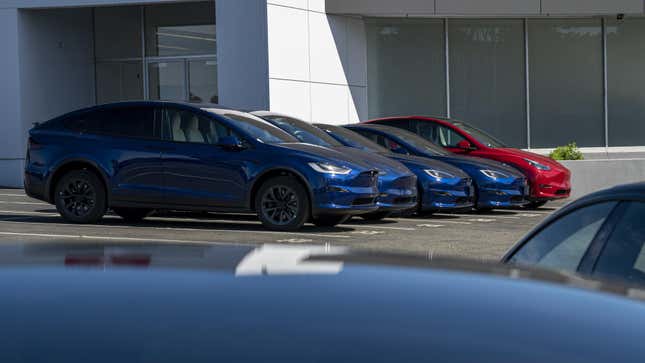 The direct sales model of EV makers like Tesla, Lucid and Rivian have always presented a threat to dealerships, but we can now assign a dollar value to the looming threat of direct-to-consumer car sales in California. In 2022, direct sales from EV makers reportedly cost the Golden State's franchised dealerships $910 million in gross profits, according to Automotive News. And that lost profit opportunity accounts only for direct sales of the EV newcomers, since legacy automakers have yet to transition to direct sales.

You can imagine that when Ford, Honda, GM and Volvo move to direct sales en masse, profit losses for dealerships in the Golden State (and beyond) will be greater. So, it turns out that dealers' fear of direct sales was, indeed, well-founded. The sky really is falling; or, at least, the profit ceiling has come down, to the tune of hundreds of thousands per dealer, as Auto News reports:
Direct-to-consumer electric vehicle makers likely cost California franchised dealerships $910 million in gross profit opportunity last year.

That breaks down to nearly $700,000 on average across the state's 1,303 franchised dealerships based on an Automotive News analysis, with the missed profit affecting luxury outlets the most because of EV brands' high transaction prices.
Gross profit per new vehicle for dealerships had been steadily increasing since 2019 in the wake of the global pandemic. According to J.D. Power, gross profits peaked at an average of $4,700 for every new car sold thorough the U.S., including finance and insurance income. But in California, major dealerships with franchise agreements earned more than the national average at $5,300 to $6,700 per vehicle sold.
Tesla, Rivian and Lucid had a combined sales figure of 193,707 vehicles across the state, and even when using the lower national average of $4,700 in gross profit per sale, the amount that went to direct sellers vs. dealers is $910 million.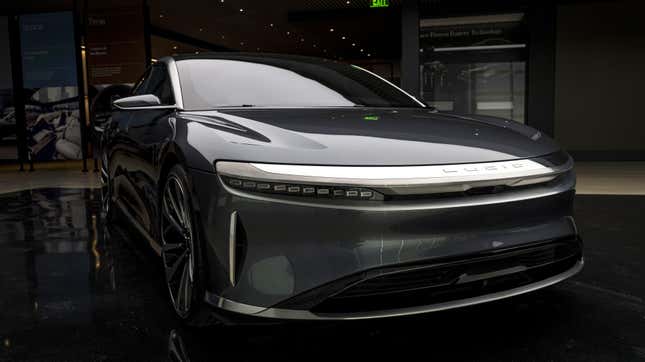 It's going to be a rude awakening for franchised dealers in California who were expecting to coast on the crest of the profits wave, and who were likely expecting the profits to last even longer. But the wave had to crash sometime, and EVs are one of the major reasons behind this. EV makers have always been on board with direct sales; now, legacy automakers are slowly moving towards the direct sales model as new EVs come to their lineups.

In California, EVs sit at 36 percent of marketshare on the new car market. That's the highest in the U.S., which explains why profit losses per dealer were so high. But in other states where EVs haven't captured the same marketshare, direct sales of fully-electric cars is also knocking down the average gross profit potential. Auto News cites Washington State, where Tesla sold just 16,000 vehicles in 2022, and yet that makes for a missed profit potential of $244,000 per dealer in the state. The direct sales model isn't going to wipe out dealerships just yet, but it's already affecting their bottom line throughout the U.S.