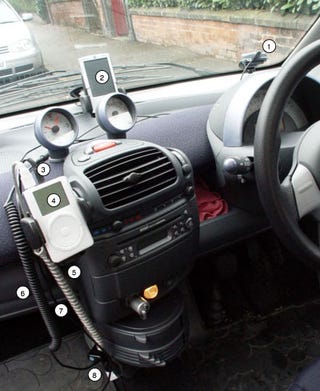 You are probably well aware of the upcoming Detroit Auto Show, but do you know about the other big name show dealing with the automotive industry in January? The Consumer Electronics Show is getting bigger and bigger in regards to the auto tech industry. An entire hall is devoted to showing the latest and greatest tech specifically for cars. (And if one of us can get his travel arrangements finalized, we'll be able to bring it all to you live! —Ed.)
Still don't believe me that the consumer electronics show is big? How about this diddy: GM's Chairman and Chief Executive Rick Wagoner will be delivering a keynote at the event.
The entire spectrum of car electronics will be shown off at CES. Everything from the Ford Sync system to items as small as iPod accessories for the car.
Warm up those finger and F5 button. January is going to be a long month of refreshing the site to see the latest and greatest from CES and the Detroit Auto Show. [WSJ] (Image)