In September 2018, Denise Mueller-Korenek climbed onto her bicycle with one purpose in mind: to set the world land speed record. It's a dangerous business, trying to crush a record like that. Many have tried, and almost as many have failed in the pursuit of glory. But Mueller-Korenek did the impossible—and now there's a great mini-documentary about how she did it.
The Wall Street Journal recently released a video that tracks Mueller-Korenek's big day and gives you an idea of who she is. A 45-year-old CEO, champion cyclist, and mother of three, Mueller-Korenek has conquered plenty of everyday challenges in her lifetime. But she had bigger goals in mind.
Clocking in at just over twenty minutes, it's an incredible watch. It outlines a history of bicycle land speed records, Mueller-Korenek's career, and the logistics of the record-breaking run that I reckon is going to pretty damn tough to beat. Andria Chamberlin and Michael Kofsky from The Wall Street Journal did a great job capturing the tension, beauty, and thrill of success that can really only be found at the Bonneville Salt Flats.
Mueller-Korenek's specially-built bike was tethered to the back of a dragster driven by Shea Holbrook, which punched a hole in the air that allowed her to get up to speed. After unhooking from the dragster, Mueller-Korenek rode on at 183.93 mph—faster than the takeoff speed of an Airbus A340.
G/O Media may get a commission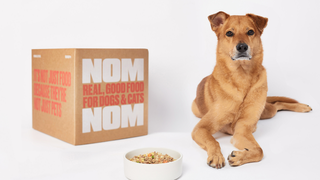 Definitely give this video a watch. It's a pretty damn incredible example of what the human body can do.