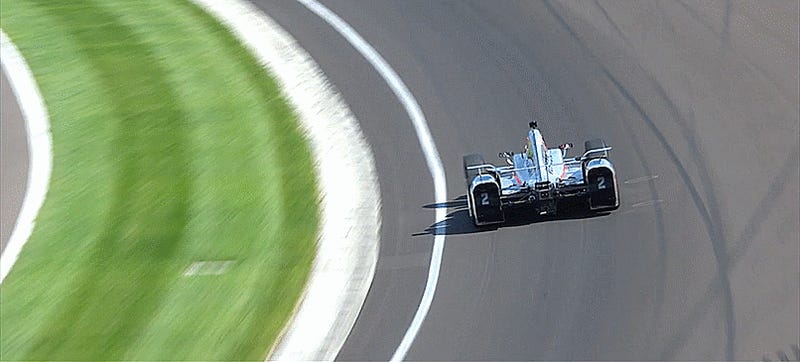 Defending Indianapolis 500 winner Juan Pablo Montoya's first qualifying run on Sunday got trashed this weekend. Montoya was given a do-over after running over a garbage bag on track.

Qualifying hasn't gone that well for the 2015 winner. Montoya was the only Penske Chevrolet that was stuck out of the Fast Nine Shootout for pole position, and on his re-do, he only managed to nab a 17th place start.

Let's not kid ourselves, though: after Montoya worked his way back up from the back of the field last year, I doubt a 17th place race start will thwart him much.