Car sales are down but dealer profits are up, China's car market has a chance to rebound this year, a look inside of the world's top plug-in-vehicle producer, the debate about electric vehicles, and Lincoln bets on China. All of this and more in The Morning Shift for Wednesday, April 17, 2019.
1st Gear: Fewer Sales, More Money
It's New York Auto Show week, which means it's all about the cars—new ones, old ones, bad ones, good ones. But after the auto show is when things get real, because that's when all of these cars have to come onto the market and see how buyers really feel about them.
That market, right now, is rather interesting in the United States—aside from the predictable dominance of crossovers and SUVs. Automotive News cites J.D. Power stats in reporting that while sales numbers were down during the first quarter of the year, automaker revenue, average transaction prices and dealer profits rose.
That's right: People might be buying fewer new cars from the lot, but they're paying more for them, helping dealers make up their deficits from selling less. In other words, they got you with the fees.
G/O Media may get a commission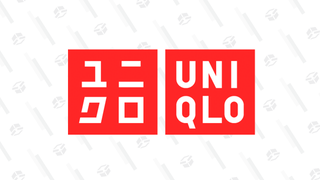 Year-round basics
Uniqlo Summer Sale
From Automotive News:
If you look only at sales, [J.D. Power's senior vice president of data and analytics, Thomas] King, noted, there were "pretty alarming signs of softening."

Overall new-vehicle sales fell 1.7 percent in the first quarter, thanks largely to a 3.9 percent drop in retail sales, according to J.D. Power. Fleet sales, meanwhile, rose 5.8 percent.

But, King said, other factors helped offset the overall decline.

[Finance and insurance] income, he said, rose $52 per vehicle at franchised dealers, helping to ease the sting of volume losses. Average transaction prices rose 3.3 percent, or $1,056 per vehicle, to $33,300, further softening the blow. And buyers are favoring more expensive vehicles — sales of vehicles priced more than $40,000 rose 7 percent, while sales of vehicles under $20,000 fell 14 percent.
The higher prices are due to all of that and customers preferring to opt for more technology and features in their new cars, according to the story, but they're also pushing more buyers toward the used market.
But King predicted that the year will keep on at about the rate this first quarter went: down sales and up profits, thanks to individual buyers paying more.
2nd Gear: China's Car Market May Rebound This Year
China, which has been the world's largest car market and kept things stable for years, recorded its first annual sales slump in more than two decades at the beginning of the year. Predictions weren't too great for its car sales in 2019, either.
But Reuters reports that automotive executives say China's car market could turn around this year, even if double-digit growth isn't likely to return. They feel optimistic about it because of the Chinese government's moves to cut taxes, new vehicle launches and a hope that the trade tensions between the U.S. and China will be over sometime soon.
From Reuters:
"We predict there will be negative growth in the first half this year, even double digit," said Guangzhou Automobile Group Co Ltd's (GAC) general manager Feng Xingya.

"But due to government subsidies, carmakers' discounts and better macroeconomic conditions, sales will turn to positive in the second half," he said.

The decline in Chinese automotive sales has already started to slow. They fell by 5.2 percent in March, the smallest decline since August 2018.

"It's only natural for the China market to transition to slower growth," Mitsubishi Motors' Chief Executive Osamu Masuko told Reuters in an interview, saying that the market was showing some "level of maturity."

"Going forward the market still has more growth left in it, but it will likely grow moderately. Growth of 5-6 percent a year on a consistent basis might not be that easy to achieve."
Of course, these are automotive executives Reuters is citing—they're not going to say all hope is lost and that China's car market will dissipate before our eyes this year, because that would do them no good in their career.
But as for what actually happens, we'll just have to see.
3rd Gear: A Look Inside of the World's Top Manufacturer of Plug-In Vehicles
When Americans think of electric vehicles, they generally think of Tesla—a carmaker with a luxury lineup, lots of fans and a pile of its own problems. But the top global producer of plug-in vehicles is Chinese company BYD, which, according to a Bloomberg feature on the company, has about a quarter of a million employees and makes electric vehicles for the masses. Each month, Bloomberg reports, the company sells "as many as 30,000" electric vehicles or plug-in hybrids in China. The cheapest one BYD offers, the tiny BYD e1, starts at $8,950 after subsidies, according to Bloomberg.
BYD is an empire, as Bloomberg calls it, and built that empire by taking a completely different path than the electric automaker we Americans are all so familiar with: by going for the less glamorous side of electrification.
From Bloomberg:
Yet as Tesla was focusing on the midlife-crisis market, BYD was electrifying less glamorous vehicles and building a business supplying solar panels and other infrastructure. The company began mass-producing electric buses in 2009, and the next year won a 1,000-vehicle order from the province of Hunan. Similarly sized contracts followed, along with smaller deals in cities such as Amsterdam, Frankfurt, and Los Angeles—though the latter deal and another in Albuquerque became embroiled in criticism over mechanical problems that led the New Mexico city to return its BYD buses. In California, there were also allegations that workers were making as little as $1.50 an hour. (California regulators dropped a wage complaint after BYD showed it was paying more than minimum wage, and the company says its vehicles worked correctly in both cities.)

In retrospect, the logic of focusing on big, lumbering vehicles operated by cost-conscious public transport authorities was obvious. Typical car-buyer concerns such as acceleration and top speed are less of an issue for a vehicle designed to stop every few blocks. Nor is range anxiety a factor on fixed routes. Putting commuters on electric buses, the thinking goes, also helps build brand awareness and acceptance for EVs generally. And the possible upsells are manifold: BYD solar generators, BYD energy storage installations, BYD fast chargers, perhaps even a few BYD electric forklifts to shuttle parts around.
The full Bloomberg feature is here, if you're interested.
4th Gear: The Big Debate Over Electric Vehicles
The debate about mass-market electric vehicles among automakers—aside from BYD, of course—right now sounds a lot like the backseat of the family SUV on a long road trip no one really wanted to drive: "Are we there yet?"
Some automakers say yes, and others say no. From a Bloomberg story quoting auto executives at the New York Auto Show:
"On electrification, we see an opportunity in North America, but it's much further down the road," [the executive vice president of sales for Toyota Motor North America, Bob] Carter said Tuesday at a forum co-hosted by the National Automobile Dealers Association. "The average vehicle today costs $34,000 and for many EVs, the battery costs $34,000. The economics are not there."

Carter commented about an hour after Scott Keogh, the chief executive officer of Volkswagen AG's U.S. unit, told the same audience of auto dealers and industry executives that Tesla has proven electric cars are here to stay. VW plans to sell them globally, with a U.S. debut starting in 2022.
Despite Toyota getting in on the electricity game early with the Prius hybrid, Carter said electric-vehicle batteries remain too expensive for buyers and profits. Others disagree.
From Bloomberg:
"This is going to be a slow evolution in the U.S. market, unlike in China and Europe where there are government regulations" hastening electrification, Carter said in an interview. "Nobody is selling electric vehicles at a profitable margin." [...]

"Even if it's 10 percent of the market, we want to pursue it," Keogh said after his presentation. Speaking of Tesla's success and its Model 3 sedan, he said: "We have not seen in the history of the auto business, a company going from zero to fourth place in luxury in a matter of a few years." [...]

Besides Tesla, Keogh said General Motors Co. also appears dedicated to selling electric vehicles and will be a key competitor. The Detroit-based automaker has said it plans to sell 20 electric cars globally by 2023.
Unfortunately for automakers, deciding when it's time to fully embrace EVs isn't as easy as telling the kids to look at the estimated arrival time on the navigation.
5th Gear: Lincoln Bets on China
Lincoln's new small crossover is the 2020 Corsair, and the company's making a bet on China with it: making the crossover the first vehicle Lincoln will produce in China, for China, Automotive News reports.
The Corsair, with its driver-assistance technology and luxury compact crossover label, is the MKC replacement—Lincoln's top seller in China, Automotive News reports. That's why the company plans to start producing the vehicle there later this year.

From the story:
By localizing Chinese production, as well as continuing to build the U.S. version in Louisville, Ky., Lincoln is further leaning into utility vehicles as it continues its climb back to relevancy. [...]

Lincoln's first-quarter U.S. sales jumped 11 percent, including double-digit gains for all four of the brand's utility vehicles. It's hoping the compact Corsair, unveiled ahead of the New York auto show, will continue that trend, targeting younger buyers as well as defectors from other brands.
The Corsair looks good, but it takes more than looks to win out on a bet.
Reverse: The Ford Mustang Debuts
On April 17, 1964, a legend was born. The vehicle that would terrorize car meets for all of eternity made its debut, writing the first page of a history book that it would probably run over and then shred further due to the conscious disabling of traction control.
The car was about $2,300 at its debut, according to History, and Ford sold more than 400,000 Mustangs in its first year of production.
Neutral: Negotiating New Cars
If you're a person who prefers going to a dealership to buy a new car, are you much of a negotiator about the little fees? Would you try to talk down those higher transaction prices, or just pay them and go on your way as to get your perfect car and not deal with it any longer?