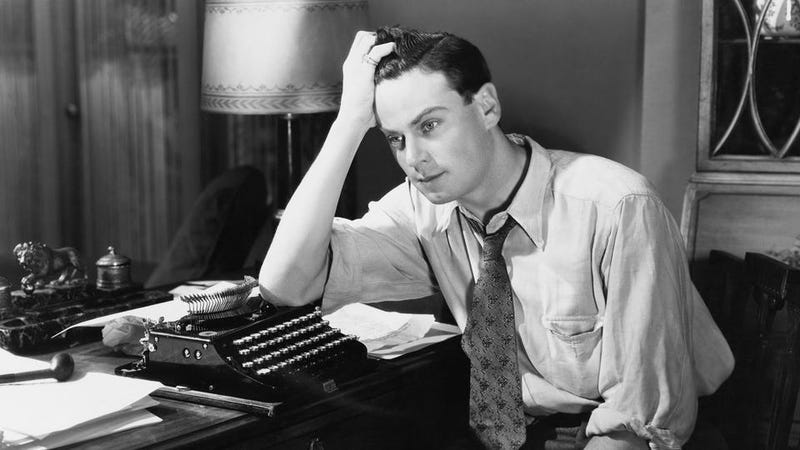 Original writing can be difficult, trying to burrow into some (hopefully) new part of what life means. Taking someone else's writing and trying to adapt it can be difficult and then some: change enough but not too much, make it fit a new frame without losing the meaning, keep everyone happy without pandering.
Fortunately humans have proven to be pretty successful at both creation and adaptation. We're good at fixing things; we're also pretty tolerant in a lot of ways, able to either find coping mechanisms or little tools that get us through. And sometimes we just take what is thought to be unadaptable, ride as it is, and it works out. A straight retelling is a good thing. People can live with the oddities over time, and even come to accept them. Another evolutionary benefit at work.
And this is where pUDme presents a deep psychological insight about humans responding to changes:
I present to you the ballad of the internet forum user:

First response: "OMFGWFTBBQFISH! MY INTERWEBZ ARE CHANGED?! NOOOOO! I'LL EAT YOUR BABIES AND FART OUT ITS EYES!!! >:O!!!!1111!!!!"

After using the system: "OMG I hate this! The stupid thing doesn't work right! Everything is wrong! Gawkers is stupid! I'll never come to these sites again!!!!"

After figuring out how to actually use the new log in after they return to the site ... the same day: "Huh.... ok, this isn't too bad. Still though, I don't like the Google being linked to any of my stuff. Guess I have no choice.

Next update: "OMGWTFBBQFISH! MY INTERWEBZ ARE CHANGED?! NOOOOO! THE SYSTEM WAS PERFECT BEFORE; HOW COULD YOU DO THIS TO ME?! YOU RETARDED TROLLS!!!! I'M SMARTER AND BETTER THAN YOU!! LISTEN TO MEEEEE!!

And so the cycle continues...
Photo Credit: Everett Collection/Shutterstock