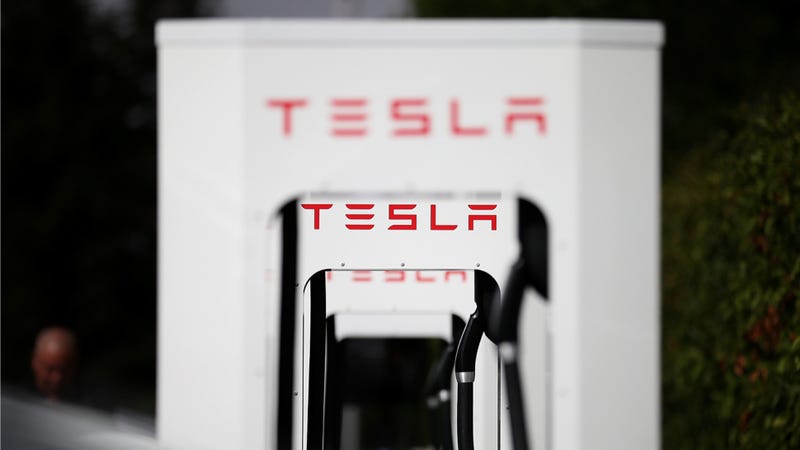 A contractor working on the installation of a Tesla Supercharger station in Norfolk, Va. was killed this morning, according to local news station WAVY. Norfolk Police are investigating the death as a possible electrocution.
A Tesla spokesperson gave the following statement:
During the installation process at our new Supercharger station in Norfolk, there was an accident involving an electrical contractor. The Norfolk Police Department is on the scene and investigating.
The exact cause of death is still pending determination by the local Medical Examiner, and it's unclear at the moment whether or not this was anything more than a sad industrial accident.
More as we have it.

Photo credit: Getty Images
H/t to Corduroy
---
Contact the author at ballaban@jalopnik.com.
Public PGP key
PGP fingerprint: 0D03 F37B 4C96 021E 4292 7B12 E080 0D0B 5968 F14E