This is The Morning Shift, our one-stop daily roundup of all the auto news that's actually important — all in one place every weekday morning. Or, you could spend all day waiting for other sites to parse it out to you one story at a time. Isn't your time more important?
1st Gear: It's Time To Raise The Gas Tax
It's an unpopular position to be in support of any kind of tax increase, but with fuel efficiency increasing and driven miles decreasing, how the hell are we going to pay for our highways if we don't find some other source of revenue?
Here's some wisdom from Republican Senators Orrin Hatch and Bob Corker making exactly that point, via the National Journal:
Sen. Orrin Hatch, R-Utah, a fairly solid conservative and new chairman of the Senate Finance Committee, had this to say about the possibility last week: "It's a small price to pay for the best highway system in the world."
G/O Media may get a commission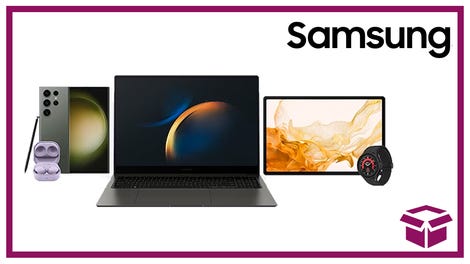 24 hour deals
Discover Samsung - Daily Deal
And.
Sens. Chris Murphy, D-Conn., and Bob Corker, R-Tenn., came up with a creative proposal last year to hike the gas tax while at the same time cutting other taxes to balance out the revenue. Hatch said last week that idea is still in the mix.
The last increase was in 1993 and, if nothing is done, we could run out of money for road maintenance as soon as March or April. With gas prices super low it's also nice timing because it'll hurt less. Granted, a tax like this is regressive, but people who use the roads should pay for them and that could be offset with rebates.
So with some bipartisan movement is it going to happen?
Not according to Rep. Paul Ryan.
No," he said. "I don't see us passing — we won't pass a gas tax increase."

The unequivocal remarks by Ryan, who chairs the tax-writing Ways & Means Committee, quash hopes for the deeply tax-averse House to pass a gasoline tax increase as a mechanism to pay for a long-term highway funding bill.
Ryan probably still has higher ambitions than just being a house committee chairman, meaning that he can't support any kind of tax even if it makes sense.
2nd Gear: A Dumb Alternative Proposal
Courtesy of Greg Sargent comes the explanation for an alternative proposal called "Dynamic Scoring."
Republicans could propose to replenish the Highway Trust Fund as part of a broader overhaul of the tax code, which Republicans have named as a top priority. With dynamic scoring, some of the revenues that would be (supposedly) generated by the growth that tax reform would produce could pay for the Fund. Presto!
SMDH.
If you didn't catch the nuance here, what some are proposing to do is to estimate how much money reforming the tax code (i.e. cutting some taxes and maybe closing some loopholes) will generate, spending that money, and pretending that it comes out even.
If they're correct or even conservative in their estimates, it's plausible this would work.
However, if their estimates are wrong what they'll end up doing is cutting the amount of money coming in and increasing the amount going out, thus making the deficit worse. And since anyone with any sense agrees that we have to do something about the highway fund, and since all politicians not named Paul secretly like spending money, it behooves them to pretend like their reforms will generate more money than it actually will, causing them to spend more.
3rd Gear: SOTU Not A Time To STFU About Autos
The State of the Union preview articles are like the only reason some reporters get up on days like this, but my morning would be fine without all the chatter as the significance of the event seems to be to announce increasingly flaccid proposals.
According to David Shepardson, we're going to hear more about how the auto industry is doing thanks to the bailout. Cool, I guess. Osama Bin Laden is still dead and GM is still alive, although one has certainly been more wounded lately.
4th Gear: The Super Bowl Won't Be Super For Ads This Year
While we're looking forward to seeing the GT-R Le Mans in non spy-shot form at this year's Super Bowl, we won't be seeing Ford again. Nor Lincoln. GM? Doesn't seem like it.
According to Automotive News, only BMW, Kia, Lexus, Mercedes, Nissan, and Toyota ware confirmed to be airing spots.
By comparison, 30% of last year's Super Bowl advertising time was used for auto ads.
5th Gear: Tokyo Investing Heavily In Hydrogen For Tokyo Olympics
When Beijing hosted the Olympics they made a big show of using electric vehicles, even if those EVs were junky and half-built. Far more important than the cars themselves, the move signaled that the country cared about how it was perceived and about how real of a threat air pollution could be (as evidenced by Beijing's massive smog problem shortly thereafter).
Japan will host the 2020 Olympics and the country will be promoting hydrogen and not electric cars, despite having Nissan right there. What's the deal?
The roots of Japan's interest in EVs can be tied to a nuclear engineer who thought he could sell the country on the idea of more safe, clean nuclear energy by promoting cars that used the energy it produced. There's a direct line between these efforts and the iMiev, Subaru R1e, and eventually the Nissan Leaf.
Obviously, the Japanese aren't huge on nuclear anymore and there's a connection to their feelings about electric cars.
The country is paying 10 billion yen a day to buy natural gas after the reactor meltdown forced the shutdown of all of its nuclear plants, Fujimoto said.

Under the Tokyo Metropolitan Government's plan, the city is targeting to have 100,000 hydrogen passenger vehicles, 100 hydrogen buses and 80 refueling stations by 2025. Buyers of fuel-cell vehicles in Tokyo will be entitled to about 1 million yen of subsidies, on top of the 2 million yen provided by the central government, he said.

More than 80 percent of the costs of building hydrogen stations will be subsidized by the Tokyo government, capping the costs for operators at 100 million yen, or about the same as building a gasoline station, according to Fujimoto. The government may cover the costs entirely for small-business owners, he said.

Toyota President Akio Toyoda told reporters last week that the automaker was considering increasing production after receiving about 1,500 Mirai orders — 60 percent of which are from government offices and corporate fleets — in the first month, compared with its target of 400 by the end of 2015.
We're still living in the fallout of Fukushima.
Reverse: Died Too Soon
On January 20, 1909, newly formed automaker General Motors (GM) buys into the Oakland Motor Car Corporation, which later becomes GM's long-running Pontiac division.
[HISTORY]
Neutral: If Not The Gas Tax What? If you think I'm wrong about raising the gas tax what's your alternative?
Photo Credit: Getty Images