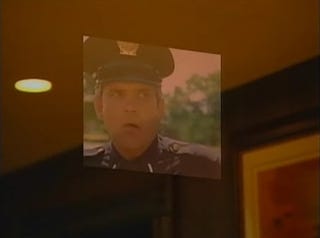 We often forget how monumental a year 1984 was in cinema. It brought us Ghostbusters, one of the country's greatest contributions to the art of film. And who can can forget Indiana Jones and the Temple of Doom or Axel Foley in Beverly Hills Cop (more on that later)? What about The Karate Kid and Gremlins? There are so many pop-culturally significant films from 1984 already, it's hard to believe that none other than the original Police Academy also came out. A film that spawned almost as many sequels as Karate Kid, Gremlins, Ghostbusters and Beverly Hills Cop combined. This film is so much of an institution that, as Unregular pointed out, it shows up in many surprising places...
the super rich are just like me - they watch Police Academy in their bathroom mirrors...
That's right, if you didn't watch the video of the super-rich car buyers, you may have missed it. Police Academy. In the bathroom mirror. Seriously.