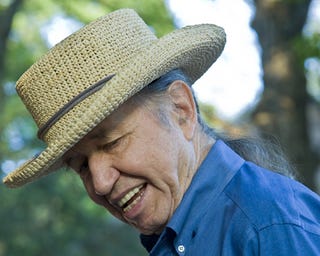 Bob Dorough, the American jazz composer and pianist, is famous for working with Miles Davis and Mel Tormé. He also did sets and gigs with poets and comedians, including Lenny Bruce and Allen Ginsberg. Despite his strong jazz roots, Dorough may be better known for his time with Schoolhouse Rock!. A man named David McCall asked Dorough to compose a song with multiplication tables and the result was the now famous "Three Is A Magic Number." The song became part of the original Schoolhouse Rock! show and Dorough was asked to come on and compose/perform for the show. Three may be a magic number in terms of multiplication, but also has a more morbid sign, as Billy Mays and Praw Jazdy And The Painted Rotors know all too well.
They say deaths come in three at a time. Leave it to Billy to throw one in absolutely free.
It's a magic number...
Photo Credit: Bob Weidner Photography